Almost all of us have read the famous Classic stories and fairy tales at some point in our lives. Many of us know these stories by heart.
If you enjoyed reading the Classic stories, you'll love our list of ten modern, reimagined Classics books which are entertaining and fun to read.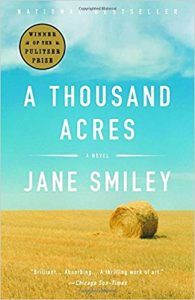 A Thousand Acres by Jane Smiley (King Lear)
A wealthy farmer in Iowa decides to split his land between his three daughters. But the youngest one appears less than thrilled with this situation and she gets cut out from the will, setting off a chain of events that will expose secrets and emotions between the family. The Pulitzer Prize-winning update to the Shakespearean classic is sure to pull readers in.
Buy the book here.
Going Bovine by Libba Bray (Don Quixote)
16-year-old Cameron has Mad Cow Disease, and now he is hallucinating. Or is he? It's hard to tell, but Cam meets a winged angel named Dulcie, and along with other characters he sets off on an adventure to find Dr. X and thus find a cure for himself. This crazy book features updates on familiar names and characters from Cervantes's original work and connects them to your average struggling teenager's life.
But the book here.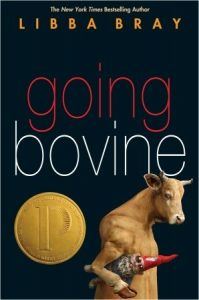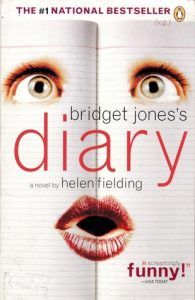 Bridget Jones's Diary by Helen Fielding
(Pride and Prejudice)
Bridget Jones is constantly looking to be better. She wants to get healthy, fall in love, and program her VCR. Written in diary-style prose, this modern version of Jane Austen's classic love story. Pride and Prejudice has been remade so many times, but Helen Fielding story is refreshing, hilarious, and with nods to the original story, it will always be one of the best remakes.
Buy the book here.
The Hours by Michael Cunningham
(Mrs. Dalloway)
Cunningham writes of a single day in the lives of three women. The first is Virginia Woolf on 1923, as she starts to write Mrs. Dalloway, the second is housewife Laura Brown in 1949, who spends her free time reading Woolf's story, and the third is Clarissa Vaughn, taking place in the late twentieth century, who is hosting a party of the friend, a poet. The narrative weaves these three characters together, all centering around Woolf's original work.
Buy the book here.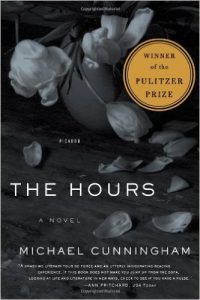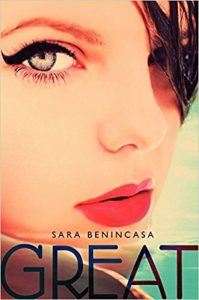 Great by Sara Benincasa (The Great Gatsby)
Naomi Rye moves to the Hamptons for the summer with her mother, where she meets Jacinta. Enthralled with the girl's life of partying and mystery, Rye finds herself caught up in Jacinta's life. This mostly gender-bent version of Fitzgerald's original story features modern day teenagers caught up in lavish lifestyles, intrigue, and romance while holding fast to the core themes of the original.
Buy the book here.
The Sixteenth of June by Maya Lang (Ulysses)
Leopold is ready to move and settle down with his fiancée, Nora. Nora grieves for her mother, and after giving up on her singing career she questions what her future holds. Stephen, Nora's best friend and Leopold's brother, is in his seventh year of grad school and questions Leo and Nora's relationship. Then one day the three are brought together, which leads them to confront their pasts and hidden tensions. A nod to James Joyce's acclaimed book, The Sixteenth of June is a wonderful update to the classic piece.
Buy the book here.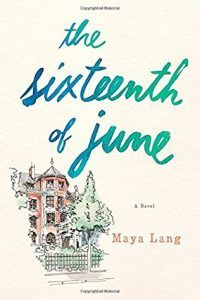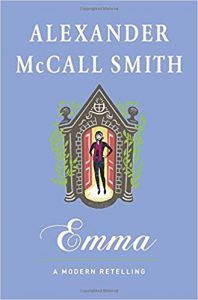 Emma by Alexander McCall Smith (Emma)
Another Jane Austen update, a favorite classic heroine is given the modern treatment. Emma Woodhouse is back home and ready to start her career as an interior designer. Here she meets Harriet Smith, the perfect candidate for Emma to use her matchmaking skills on. The summer leads to adventure and love and of course drama. Bringing back all the favorite characters from the original, Smith's writing is a testament to Austen's timelessness.
Buy the book here.
Wicked by Gregory Maguire (The Wizard of Oz)
The story of Dorothy and Toto is truly an American classic, and a story everyone knows well. Maguire shed light on the most dislike character of that story: the Wicked Witch of the West. Starting from when she was a young girl, all the way up to her death, Maguire beautifully imagines a misunderstood individual in a truly compelling story that will make readers sympathize with a notoriously evil character, and will cause them to perhaps change the way they think of the original.
Buy the book here.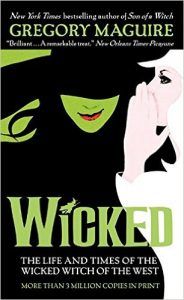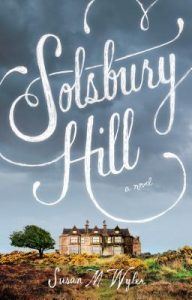 Solsbury Hill by Susan M. Wyler (Wuthering Heights)
Eleanor Abbott is a twentysomething New Yorker who one day gets a call from her dying aunt. So Eleanor leaves New York, and her fiancée, to go to the Yorkshire moors to the estate she is about to inherit. Here she meets Medowscarp MacLeod, and author Emily Bronte. In the moors, Eleanor is confronted with history and remnants of the past which impact just about everything in her life. Wyler recreates the classic love story of Wuthering Heights, while also incorporating the real author and story into her own. The classic love story comes back to life in this book.
Buy the book here.
Boy, Snow, Bird by Helen Oyeyemi (Snow White and the Seven Dwarfs)
Boy Novak leaves New York for a small-town Massachusetts life. Here, she meets Arturo Whitman, a widower, whom Boy ends up marrying. In this process, she becomes the stepmother to Arturo's beautiful daughter Snow. When Boy gives birth to her daughter Bird, who is dark-skinned, it exposes the Whitmans as white-passing African Americans, and the three women are left to confront what their skin color means to each other and the world around them. Oyeyemi updates the classic fairy tale with characters who are confronting ever important issues of race and beauty in a truly compelling retelling.
Buy the book here.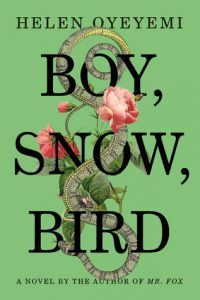 Content Writer
at
NY Literary Magazine
Anahita is a rising senior at Emerson College, where she is majoring in Journalism and minoring in Political Science.
She is an avid reader, and never leaves for a trip without her kindle and a couple of books. She currently writes for her school's entertainment magazine and Flawless Mag.

Latest posts by Anahita Padmanabhan (see all)