Have some time to explore NYC but don't know what to do? Go find these 7 bookstores that we think are definitely worth the visit!
1.Rizzoli Bookstore, 1133 Broadway
Serving as a general interest bookstore, Rizzoli's is sure to have anything and everything that you could ever want! Recognize the beautiful interior? Rizzoli's has been featured in Manhattan (1979), Falling in Love (1984), True Story (2015), and tv shows like Seinfeld.
Get directions here.
2. Strand Bookstore, 828 Broadway
Considered "The Undisputed King of the City's Independent Bookstores" by the New York Times, the Strand Bookstore is a family-owned bookstore carries over 2.5 million used, new, and rare books. So if you can't find it here, it probably doesn't exist.
Get directions here.
3. Bluestockings, 172 Allen Street
Bluestockings, located on the Lower East Side, is a collectively-owned and volunteer-supported bookstore that also houses a fair trade cafe and is a known activist center. Originally opened as a feminist bookstore, Bluestockings has tons of titles and events tilted towards social justice related topics.
Get directions here.
4. The Mysterious Bookshop, 58 Warren Street
Owned by Otto Penzler, the Mysterious Bookshop is a bookstore and publisher that focuses on mystery fiction. Their inventory consists at of new and rare volumes of detective, crime, and spy fiction, along with thrillers and other mystery fiction subgenres. They have the largest collection of Sherlock Holmes titles in the world and are also one of the oldest mystery bookstores in the world.
Get directions here.
5. Greenlight Bookstore, multiple locations
6. Albertine Bookstore, 5th Avenue
Located in the Payne Whitney mansion, Albertine is the only bookstore in New York with books dedicated to just French and English with more than 14,000 titles from French-speaking countries. But this is not the only unique thing about Albertine's; they have a hand-painted mural of constellations, stars, and planets on their ceiling!
Get directions here.
7. Book Culture, multiple locations
Book Culture, located on the Upper West side, aims at enriching New York City's history and reputation for being a home to writers, publishers, editors, and bookstores. Be sure to check our their "Blind Date With A Book" section! Luckily, they have three locations at 536 West 112th Street, 2915 Broadway, and 450 Columbus Avenue.
Get West 112th Street directions here.
Get Broadway Street directions here.
Get Columbus Avenue directions here.
Have a favorite bookstore in the New York City area? Let us know in the comments below!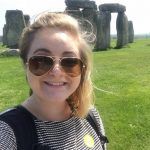 Editorial Assistant
at
NY Literary Magazine
Selina is a senior studying Public and Professional Writing and Management at Auburn University. She is set to graduate in December 2017.
Selina enjoys reading international literature and exploring community literacy, both real and virtual. She is an avid blogger and promotes the expression of social commentary.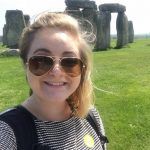 Latest posts by Selina R. Dukes (see all)