About the Author Theodore Jerome Cohen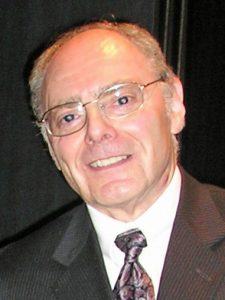 Theodore Jerome Cohen is an award-winning author who has published more than ten novels (all but one of them mystery/thrillers), two short-story anthologies, and three illustrated children's storybooks. He also writes Young Adult (YA) novels under the pen name Alyssa Devine. During the course of his 45-year career, he has worked as an engineer, scientist, CBS Radio Stations News Service (RSNS) commentator, investor, private investigator, and Antarctic explorer.
What he's been able to do with his background is mix fiction with reality in ways that even his family and friends have been unable to unravel!
You can find The Road Less Taken: A Collection of Unusual Stories (Book 2) here.
Tells us about your first book of short stories "The Road Less Taken"
To say that reader response to The Road Less Taken – Book 1, was positive is an understatement! A particular favorite was "Unforgiven," the story of a man who was asked by his dying father to seek out and thank his World War II sergeant for the privilege of having served under him at Normandy and in the Battle of the Bulge. Using some insightful suggestions from the editorial board of the literary magazine CARVE, I resubmitted the story to Glimmer Train, where it won Honorable Mention in that magazine's September 2015, Family Matters competition. Given that Glimmer Train receives between 2,000 and 3,000 submissions a month, I'll take it!
This book, Number 2 in the series, continues my penchant for writing stories that mix truth with fiction in ways even my friends and family find difficult to untangle. Here you'll find a story about a man who survived the death camp at Treblinka to become the owner of a violin shop in Queens, NY ("The Luthier of Ozone Park"); a friend who was confronted by President Roosevelt, Prime Minister Churchill, and General de Gaulle on a ship off the coast of Newfoundland shortly after the start of World War II ("The Real McCoy"); and a man with a passion for beautiful women and fast cars who dared to live on the
edge ("A Need to Know"). Importantly, the story "David & Claudia" was inspired by real events from the life of the man to whom this book is dedicated.
People ask me: "What's your favorite story?" That's like asking: "Who's your favorite child?" "They're all my 'children,' " I tell them, and I love each story for its own reasons… its unique characters, subject matter, and mood. No two stories are alike; no two share the same purpose. But each in its way conveys something about the people or some situation I've encountered along the "road" we call life, which, at least for me, appears to have been the one less taken.
Q: How did you become involved with the subject or theme of your book?
Actually, Book 2 was a continuation of the work I began in publishing Book 1. That effort was intended to build recognition in the literary field after publishing ten mystery thrillers but failing to attract an agent. I thought perhaps by submitting short stories to various literary magazines (e.g., Glimmer Train, CARVE, and others) I might acquire the references needed to present myself with credibility when reaching out to agents.
Q: What were your goals and intentions in this book, and how well do you feel you achieved them?
Well, as I said, the goal was to write short stories for submission to various literary magazines and then, at the end of the year, to collect those that were rejected (no shortage there!) and publish them the following January as anthologies. I failed to have any of the stories published (though one did win an Honorable Mention from Glimmer Train), but succeeded, obviously, in publishing two anthologies, one in 2016 and a second in 2017. Achieving one out of two goals isn't bad. [laughs]
Q: What was the hardest part of writing this book?
I'm sure this will come as no surprise to most writers out there, but getting the inspiration for each story was, at times, difficult. At times, ideas just popped into my head upon waking in the morning. Other times, there were weeks of "drought." Then, all it took was a word, a picture, or some incident, and I was off to the races. By the way, opposite the first page of each story in both anthologies is a photograph or illustration that in some way is related to that story.
Q: What did you enjoy most about writing this book?
I think what was the most fun was the ability to write about anything and everything that came into my mind, from a story about a man who survived the death camp at Treblinka to become the owner of a violin shop in Queens, NY ("The Luthier of Ozone Park") to one about a friend who was confronted by President Roosevelt, Prime Minister Churchill, and General de Gaulle on a ship off the coast of Newfoundland shortly after the start of World War II ("The Real
McCoy").
Q: Give us an interesting fun fact about a character in your book.
There indeed was an old violin shop in Ozone Park, Queens, following WWII. The owners were from Eastern Europe and had immigrated to the United States following the war. The story pays homage to my Algerian-born, Paris-raised aunt, Gisèle Atlan Rubinstein, who, arrested in Paris on January 31, 1944, was transported to Auschwitz-Birkenau on February 10th (Convoy #68), from where she escaped and joined the French Resistance. She was an inspiration!
Q: As a child, what did you want to do when you grew up?
Well, I certainly did NOT dream of becoming a writer. I spent every moment of my youth thinking about and tinkering with radios, so for me, a career in electrical engineering seemed a natural. But then, I took a liking to physics, added some courses in English literature and creative writing, started to travel (including performing research on the North Antarctic Peninsula), and finally ended up in Washington writing proposals to the federal government as a scientific consultant.
Q: At what age did you start writing stories or books?
I actually started writing for the popular literature in the early 1970s when I was in my mid-30s. Since then, I have written more than 450 articles, technical papers, interviews, and essays as well as one book that primarily were intended for the communications/electronics community. I did write one children's coloring book–The Magic Machine–which was published by Byte Magazine. But as far as novels are concerned, my first was in 2009, and that was a fictionalized autobiography, Full Circle.
Q: What was your first book writing experience like?
In a word, it was a "hoot!" A friend, Dr. Michael Sirover, had just self-published a book on surviving cancer, and I thought: "Wow, I can do that!" I had just returned to playing the violin after a hiatus of more than 50 years, and so, I decided to write a novel about a boy who, well, returns to playing that instrument. Novelist P.D. James once noted: "All fiction is largely autobiographical, and much autobiography is, of course, fiction," so I can tell you, I played quite well in the novel.
Q: What kept you going..?
Holding the first copy of my autobiographical novel, "Full Circle: A Dream Denied, a Vision Fulled," in my hands. For a writer, I don't think there is anything that gives you the "high" you feel when you open the box from the printer and take out that first proof copy. And once your first book is published and on the street, you start casting about for the second. In my case, doing one about Antarctica seemed natural. Write what you know! That's what I always tell the students I talk to.
Q: How has your environment, family & upbringing influenced your writing?
I think what's influenced my writing the most has been my background. During my 45-year career, I have worked as an engineer, scientist, CBS Radio Station News Service (RSNS) commentator, private investigator, and Antarctic explorer. I also spent two years in the US Army (Corps of Engineers). What I've experienced and the people I've met could fill a book… well, several, in fact.
Q: Are you a full-time or part-time writer?
Now that I'm retired, I write when I have something to say. At times I can sit in front of my computer and lay down 5000 words in a day and then again, a week might go by without my typing a story or an article.
Q: How many books have you written so far?
Since 2009, when I wrote my first novel, I've written my fictionalized autobiography; the Antarctic Murders Trilogy (three separate books, of course, that now are rolled up into Cold Blood (available only on Kindle); six Det. Louis Martelli, NYPD, mystery/thrillers (can be read in any order); two short-story anthologies; The Hypnotist (a YA novel written under the pen name Alyssa Devine); and three illustrated children's (K-3) storybooks that comprise my series, Stories for the Early Years.
Q: What genres do you write in?
Adult autobiography, mystery/thrillers, police procedurals; YA mystery/thrillers, paranormal, magical realism; children's storybooks (bullying, life's lessons, making good decisions, animals)
Q: What are the titles of your other books?
I'll shorten the titles here, given the character restrictions:
Full Circle
Frozen in Time
Unfinished Business
End Game
Cold Blood
Death by Wall Street
House of Cards
Lilith…Demon in the Night
Night Shadows
Eighth Circle
Wheel of Fortune
The Hypnotist
Pepe Builds a Nest
Rufus Finds a Home
Fuzzy Wuzzy
You can buy them all here.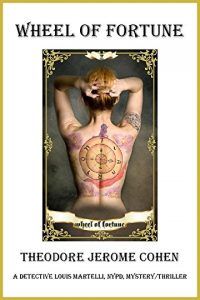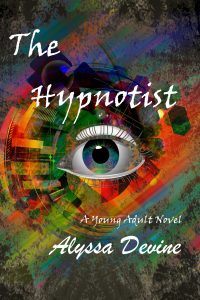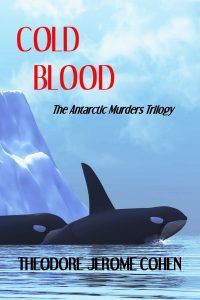 Q: What makes your writing special?
I think it's the blend of fact and fiction ("faction") that catches readers' attention. All of my books are, in some way, ripped from the headlines or otherwise based in reality. Death by Wall Street, for example, was inspired by corruption I uncovered within the FDA in 2007 related to that agency's review of a new drug for treating prostate cancer. The Hypnotist is loaded with material from real-life, not only from my teen years in Milwaukee but also, from the Civil War.
Q: Which 3 of your books are you most proud of?

Arg! That's a dirty question to ask an author. You're talking about my children, you know! But I would have to say, I extremely proud of Cold Blood, Eighth Circle, and The Hypnotist.
Q: What do you consider to be your best accomplishment?
I'd have to say the collection of my works, given the many genres in which I've been able to make contributions. That said, the fact that The Hypnotist was incorporated in our local high school's CorebGenre (Mystery) Reading Program is a significant accomplishment, given the other book in the curricular is Witness for the Prosecution. I also feel honored that they have invited me to provide guest lectures to all freshmen English classes on the subject of mystery writing (40 in 2016).
Q: What are your current projects?
Currently, I am participating weekly in Indies Unlimited's Flash Fiction competitions. These are a terrific way for writers to hone their skills. I would suggest both writers and readers visit this Website daily and participate in the fun! I also intend to collect the stories I submit to these weekly competitions at the end of the year and publish my own anthology of flash fiction. (Indies Unlimited publishes their own anthology each year comprising the Editors'
Choices.)
Q: What's the strangest thing you have ever had to research online or do for your book?
Oh, Lordy, I hope the US government never looks at my Google searches!!! It would find nothing but murder and mayhem…
What I can tell you, though, is that some of the most fun I have had was teaching myself how to read tarot cards, which I used in The Hypnotist as well as in one of the short stories ("The Reading") found in Book 1 of my short-story anthologies.
Q: Do you ever suffer a writers-block? If so, how do you overcome it?
Almost never. When I was writing proposals, I would come across engineers sitting at their desks, staring at their computer monitors. "What's the problem?" I'd ask. "I can't get the first sentence right," they'd respond. "Well, to Hell with that!" I'd say, "just start writing down what comes to mind and we'll fix it later!" And that's the way I write. I don't worry about "getting things right." I just start writing what comes into my head and barrel ahead.
Q: What's your process of writing a book?
Well, as I alluded to above, I pretty much write intuitively. Which is to say, I write in a stream of consciousness. I use no outlines but simply sit down and start typing. I have no idea where a story will lead, much less how it will end. Frankly, I'm surprised sometimes what characters say and do, and more often than not, end up painting myself into a corner. But after years at work of being put in the position where I had to produce–"if not me, who?"–I just learned to push ahead.
Q: What's your favorite environment for creativity and productivity?
I work upstairs, in our loft, where it's very quiet. The digital phone has been coded for NoMoRoBO, so there are NO interruptions whatsoever from robocalls and telemarketers. The only breaks I take are to check the stock market and practice the violin.
Q: What is your work schedule like when you're writing?
I have no schedule. I write when the mood hits me. Sometimes it's early in the morning, other times late at night. I've put in 18-hour days and then, only a few hours. If I have an idea and the words are flowing, I just keep going.
Q: Do you have any quirky writing habits? 
I don't know that it's a quirk, but I dislike editing. Intensely. Which is why I turn that job over to my wife and William Alden Lee, CDR (Ret). God bless them both!
Q: Where do you sell your books?
I do most of my selling on Amazon.com, mostly because I want to take advantage of Kindle Direct Publishing (KDP) and the ability to run discounts. In this regard, I often offer discounts linked to promotions I run on Ereader News Today, my go-to promotional site.
Q: Tell us about your self-publishing experience.
I started off published with AuthorHouse and Outskirts Press but then moved to CreateSpace, where I now do all my paperback publishing. Kindle editions are created and published on Kindle Direct Publishing (KDP).
I have attempted over the years to secure an agent, sending out multiple query letters regarding the Antarctic Murders Trilogy, my Det. Louis Martelli, NYPD, mystery/thriller series, and The Hypnotist (by Alyssa Devine). Other than a request by one agent for a Martelli book (Eighth Circle), none showed interest. My seeking an agent, in part, was a search for validation, given I don't have any formal training (e.g., an MFA) in the field of English composition. It certainly wasn't about making money. I have no illusions: God's plan for the Universe almost certainly does not include making me rich.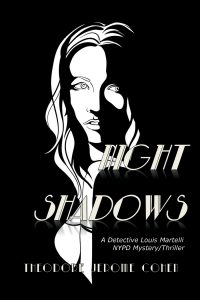 The fact is, writing and publishing a book is not the most difficult part of this business; marketing is the killer! With a million books, plus or minus, published in the US every year, the problem for the indie is: how to I make my voice heard above the crowd? And even if you have money for advertising, where should you spend it? Lots of people will make promises regarding how they can help you get the word out, but few deliver. And even more depressing are the number of people who are willing to give their work away for free? Bookstores? Fuhgedaboudit! If they can't return your books, they don't even want to talk to you.
So, it's not the self-publishing that presents the problems… that's fairly easy. It's the marketing (and sales) that really hangs you up.
Q: Have you won any book awards or writing contests?
My books have won multiple awards from such houses as Pacific Book Review, Readers' Favorite, and Reader Views. They also have received the highest reviews from these same houses as well as Book Review, Feathered Quill, Kirkus Discoveries, NavSource Naval History, Pharmalot, and others.
Q: How do you promote and market your books?
Other than on my Website and through my participation in various Goodreads groups and other author sites (e.g., Indies Unlimited), a primary marketing tool, as mentioned above, are frequent discount sales linked to Ereader News Today (ENT) promotions I run throughout the year. I also have purchased opportunities to be interviewed on various sites, most recently those devoted to children's books, as well as taking the opportunity to reach out to homeschoolers with my illustrated children's books.
Q: What is your advice to indie authors?
Practice! Practice! Practice! As a violinist, I practice at least one hour a day. (I am going to send this to my teacher.) Seriously, musicians practice. Athletes practice. Why not writers? And a good place to start might be to participate in the weekend Flash Fiction competitions run my Indies Unlimited.
Q: What are you really good at, and love doing aside from writing? 
That's easy… teaching mystery writing at the local high school and reading my children's books in K-3 classes.
Q: What do you like to do when you are not writing? 
Well, my violin is sitting right behind me. All I have to do is turn my chair and within 10 seconds I can be playing.
Q: What are your favorite books? What authors do you admire? 
My tastes are eclectic. One minute I can be reading an autobiography, the next, a collection of short stories. Whatever strikes my fancy. I do love the writings of James A. Michener, whose museum is just 30 minutes to the west of me.
Q: If you were deserted on an island, which three people would you want to have with you? Why?
That's an interesting question. I will tell you, the characters in the Martelli novels are derived from some members of my family. I can see them in my mind's eye and hear what they are saying in my head as if they were standing behind me… which is why I often found myself laughing out loud as I typed some of the manuscripts for those books. As for the Antarctic Murders Trilogy, I'd love to spend an evening at the concert hall in Santiago with Lt CDR Antonio Del Río and his wife, Emilia.
Q: What do you love best about an author's lifestyle and being an author?
It's the freedom, I guess, to write what I want, present my views and opinions on life, and, in some small way, I would hope, make a contribution to the literature.
Thank you, Theodore Jerome Cohen, for taking part in our interview!

Social Media Manager & Content Writer
at
NY Literary Magazine
Alicia graduated from Auburn University, with a degree in English Technical and Professional Communication. She is an avid blogger and enjoys writing as well as outdoor photography. Alicia has a non-fiction piece published in The Auburn Circle.

Latest posts by Alicia Jackson (see all)