Claire Keegan's Walk the Blue Fields explores the overarching theme of rural Ireland, dealing with characters that are either leaving it, escaping to it, or struggling to live their daily lives in it.
"The Parting Gift" tells the story of an unnamed author, literally on her way out the door to go to New York, leaving her impoverished and abusive life behind her.
"Walk the Blue Fields" deals with a priest at a wedding, who then goes out to walk the fields of rural Ireland and reminisce over his life.
"Dark Horse" explores the life of Brady who is stuck on the drink and has recently lost his woman due to an unfortunate incident with her horses.
"The Forester's Daughter" is about Deegan, Martha, and their three unnamed children: the eldest, the simpleton, and the girl. Deegan and Martha struggle to maintain a healthy relationship, something that Deegan finds himself taking out on their daughter, especially once Martha reveals a secret she has kept hidden for years.
"The Long and Painful Death" is the story of a middle-aged woman from the city, escaping to the rural countryside of Ireland as a writing retreat. After thinking about her life and having a strange encounter with a German literature professor, the story ends. Readers may find this story a bit lacking.
"Surrender" deals with a military man, Michael, who is living away from his fiancé. This story is rich with detail about the lives of the people who live in rural Ireland, focusing on the poverty of a bread maker and her son. When his fiancé writes him, threatening to break off their engagement, Michael must decide whether or not to go home to her.
"Night of the Quicken Trees" is a strange tale but one that readers will instantly fall in love with. Surrounded by superstition, Margaret moves into a fixer-upper in rural Ireland and encounters her neighbor, Stack, who has an unhealthy obsession with his goat Josephine. This story is surrounded in mystery and readers will find that it is the perfect way to end this collection of short stories.
Contemplation of rural life, superstition, natural imagery; these are just some of the rich themes of these short stories. Easy and meaningful, readers will instantly feel connected to the characters in each story.
Buy it here.
About the Author: Claire Keegan
Claire Keegan was born in 1969 and is the youngest in a large Roman Catholic family from County Wicklow, Ireland. She has a degree in English and Political Science from Loyola University in New Orleans, Louisiana, and a degree in Creative Writing from the University of Wales. She is also a Wingate Scholar.
Mainly dealing with short stories, some of her works include Antarctica, Walk the Blue Fields, and Foster, which won the Davy Byrnes Irish Writing Award in 2009.
Claire has also won the William Trevor Prize, Rooney Prize for Irish Literature, the Olive Cook Award, the Hugh Leonard Bursary, the Macaulay Fellowship, the Martin Healy Prize, the Kilkenny Prize, the Tom Gallon Award, and is the two-time recipient of the Francis MacManus Award.
Today, she lives in rural Ireland.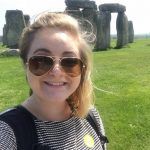 Editorial Assistant
at
NY Literary Magazine
Selina is a senior studying Public and Professional Writing and Management at Auburn University. She is set to graduate in December 2017.
Selina enjoys reading international literature and exploring community literacy, both real and virtual. She is an avid blogger and promotes the expression of social commentary.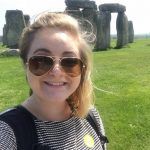 Latest posts by Selina R. Dukes (see all)