So you've finished your book—congratulations! If you're a first-time author, you're probably a little anxious about the next step in the publishing process: finding the right literary agent. Don't worry—that's what we're here for! This guide serves as a comprehensive overview to help you find a literary agent who's a great fit for you, both personally and professionally. 
The first step in your this ambition is gauging your own writing's commercial viability. Some books are best suited for Big Five traditional publishers, which include Penguin, HarperCollins, etc. Others are better suited for mid-size and smaller presses. Keep in mind that not all novels are necessarily a fit for the larger New York publishing houses, and that this doesn't say anything about the merit of your book; rather, this process is about finding the best possible home for your writing.
It can be difficult to decide where this might be by yourself, so refer to the deals on Publishers Marketplace. It's a great database that allows you to see which books have been sold from which publishing agents, to which editors, and for what price. This information will help you get a better feel for which agents to target—ideally, the agents that are successfully pitching books of the same type and genre as yours. If you'd like concrete suggestions as to which agencies may be most receptive to your work, check out our helpful list here, on the top New York literary agencies accepting submissions from first-time authors.
Once you've solidified a list of potential agents to contact, it's time to submit your materials. Every literary agent will have different guidelines for submission, so make sure you read carefully before submitting.
Usually, you will be asked for the one or more of the following materials upon first contact:
A query letter: The most common and widely-used way to gauge the potential of your writing, a query letter is a one-page pitch giving agents a brief overview of your work. There are many wonderful online resources guiding you through the process of writing a query letter.
A novel synopsis: This should be a brief summary of your story, starting from the beginning and revealing the end, generally totaling no more than two pages. Jane Friedman has a good overview of how to write one here.
Novel proposal: Although there's no industry-standard definition of what a novel proposal is, it usually entails a query letter, a synopsis, and the first chapter of your novel.
Sample chapters: If an agent requests sample chapters, the best practice is to send the first chapters, from the beginning of your manuscript.
Remember that virtually no agents will accept full manuscript initially, and may even say so explicitly in their submission guidelines when they say "no unsolicited materials." However, it's best to have a completely finished manuscript ready to go for the next stage in the process, in which you get responses from agents. Be sure your work is the best it can be, because you may be asked to send agents a full manuscript!
The three most typical responses from literary agents are:
No response, meaning the agent does not wish to further pursue your book proposal. Every writer gets these, so don't worry and move on to your other options.
A request for a partial manuscript or a synopsis.
A request for a full manuscript.
If at first you don't receive positive responses, don't get disheartened. Revise your query thoroughly and make sure you're targeting agents whose track records suggest that they would be interested in your book. Most importantly, stay positive and trust in the process—you'll find the right home for your novel eventually.
As far as choosing the right literary agent for you, you'll want to consider several factors. Perhaps most importantly, research your potential agent's sales track record and compare their past experience to the experience you're hoping to have. Have they sold to publishers you're eyeing? Would the advances their clients received be suitable for you?
If your literary agent hasn't had much experience, however, don't write them off too quickly. A new literary agent can often make a good match for a new writer, as new agents are typically enthusiastic and eager to prove themselves in the industry. To gauge whether a new agent may be right for you, be sure to communicate with them and research their past experience in writing and related positions.
If they worked as editors, were writers themselves, or have other relevant experience in the realm, there's a chance they may be the perfect person to represent you.
The most important qualities you should seek in your agents are their enthusiasm, accessibility, confidence, and experience. It's great if your agent has name recognition, but remember not to get too hung up on prestige; ultimately, you want someone who is a good fit for you and your work, both personally and professionally.
Now that you know what to do, what are you waiting for? Go forth and send those query letters! Good luck!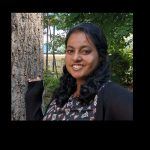 Content Writer
at
NY Literary Magazine
Namrata is a rising junior and Robert W. Woodruff Scholar at Emory University, pursuing a double major in English/Creative Writing and Psychology/Linguistics. An aspiring writer, her work has appeared or is forthcoming in storySouth, Litro Magazine, VoiceCatcher, Paper Darts, and elsewhere. She loves reading, coffee, and Bollywood music (and combining all three at the same time!).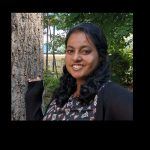 Latest posts by Namrata Susan Verghese (see all)