"Lydia is dead. But they don't know this yet…"
With these haunting words, Celeste Ng begins her spellbinding 2014 debut novel, Everything I Never Told You, a psychological yet gorgeously literary thriller centered on a Chinese-American family living in 1970s Ohio. While Lydia's death ostensibly forms the crux of the novel, the fragmented pieces of life she leaves behind constitute the true story.
The book is a meditation on the interactions between family and society that culminates in the circumstances of Lydia's death. It serves dual expressive and didactic purposes; by choosing to focus on the struggles of a Chinese-American family, Ng provides a platform for minority voices to be heard from an era when they were silenced, while simultaneously incorporating universal themes of the meaning of family, identity, and home.
With remarkable patience and insight, Ng examines the underlying factors building up to Lydia's tragic end, highlighting the rifts between the family and the damaging—potentially fatal—effects of cross-cultural conflicts. She skillfully fleshes out every character until they live beyond mere ink and paper, rendering each one a complex, flawed, whole person: a mother who pushes her own dreams onto the child she loves too much, a father who only wishes that his children live out the American dream he could never quite attain, a brother who feels grief and guilt in equally disastrous measures, and a sister who sees a little too much.
Objectively, Ng's novel could have been marketed as anything ranging from a riveting page-turner to a nuanced family portrait. However, I believe that the most apt description for it is a poignant, heart-wrenching study of humanity, in all its broken beauty.
Yes, Lydia is dead, but Ng ensures that she isn't giving anything away by telling you that in the first line.
Lydia's story is bigger than her death; Lydia's story is her life.
Buy the book here.
About the Author Celest Ng
Celeste Ng is the author of the novel Everything I Never Told You, which was a New York Times bestseller, a New York Times Notable Book of 2014, Amazon's #1 Best Book of 2014, and named a best book of the year by over a dozen publications.
Everything I Never Told You was also the winner of the Massachusetts Book Award, the Asian/Pacific American Award for Literature, the ALA's Alex Award, and the Medici Book Club Prize, and was a finalist for numerous awards, including the Ohioana Award, the John Creasey (New Blood) Dagger Award, and the VCU Cabell First Novelist Award. Celeste grew up in Pittsburgh, Pennsylvania, and Shaker Heights, Ohio, in a family of scientists.
Celeste attended Harvard University and earned an MFA from the University of Michigan (now the Helen Zell Writers' Program at the University of Michigan), where she won the Hopwood Award.
Her fiction and essays have appeared in One Story, TriQuarterly, Bellevue Literary Review, the Kenyon Review Online, and elsewhere, and she is a recipient of the Pushcart Prize.
Currently, she lives in Cambridge, Massachusetts. Her second novel, Little Fires Everywhere, will be published by Penguin Press in fall 2017.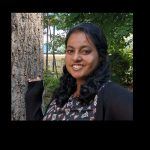 Content Writer
at
NY Literary Magazine
Namrata is a rising junior and Robert W. Woodruff Scholar at Emory University, pursuing a double major in English/Creative Writing and Psychology/Linguistics. An aspiring writer, her work has appeared or is forthcoming in storySouth, Litro Magazine, VoiceCatcher, Paper Darts, and elsewhere. She loves reading, coffee, and Bollywood music (and combining all three at the same time!).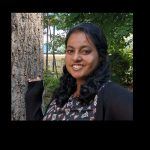 Latest posts by Namrata Susan Verghese (see all)