Are you ready to share your romance novel with the world? Check out these 8 leading traditional publishers which are accepting unsolicited, un-agented romance manuscript submissions now!

Harlequin
Now a division of HarperCollins, this Toronto-based company is one of the most popular romance publishers and accepts un-agented submissions all year long from authors across the globe.
Harlequin is looking for everything from Christian romance novels to medical romance novels. They suggest becoming familiar with the many series imprints in their Harlequin Series before submitting, which you can do by reading a free eBook here.
Once you're ready to submit, the process is simple. After creating your Submittable account, you'll fill out a form and upload your manuscript and synopsis. If accepted, contracts are straightforward. If rejected, you're still able to submit your manuscript to another imprint.
Learn more and submit here.

Entangled Publishing
With 14 titles on the New York Times Bestsellers list, this independent romance publisher is one of the most popular places to submit your manuscript. They have 12 imprints accepting within a range of sub-genres, and they accept both adult and young adult manuscripts.
You must submit your manuscript with a query letter to one of the 12 imprints, but if your book would better fit a different imprint, they'll move the submission for you. On top of that, Entangled Publishing promises a response to your submission within 60 days and they claim they pay some of the highest royalties in the industry.
Learn more and submit here.

Boroughs Publishing Group
This publisher accepts novels, novellas, and short stories within the romance genre, and they are also interested in a number of sub-genres from paranormal romance to erotic thrillers. Though they primarily publish eBooks, they also offer print-on-demand distribution.
You can submit your full manuscript through email or online, and they accept simultaneous submissions as long as you identify the submission as such in your query letter. You should hear back within 8-12 weeks.
Learn more and submit here.

Avon Romance
To be published by this romance imprint of HarperCollins, you can first submit to their digital imprint, Avon Impulse. If the eBook does well, your book will receive a print run and great distribution under Avon Romance.
Right now, they're looking particularly for historical romance, high concept contemporary romance, and romances that reflect our world in all its rich diversity. To submit, just fill out an online form and upload your manuscript. Avon Impulse tries to respond within 6 months.
Authors don't receive an advance, but royalties start at 25% and rise to 50% after the first 10,000 copies are sold. Books will be sold at all the major online retailers around the world.
Learn more and submit here.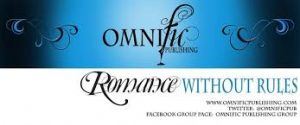 Omnific Publishing
Omnific Publishing seeks romance manuscripts that defy the rules—no predictable formulas, no tired tropes, no conventional clichés. They publish in a variety of romance sub-genres, and they distribute through Simon & Schuster.
Fill out their form online with a synopsis and a marketing plan, and submit your completed manuscript by email. You should receive a response within 4-6 weeks, and if accepted, you'll be paid 35% of both eBook and net print sales.
Learn more and submit here.

Evernight Publishing
This romance publisher is currently accepting submissions within a wide range of sub-genres, but all Evernight books must have happy endings. They also expect your book to be thoroughly edited before submission. Readers love the cover art that Evernight produces, and a number of their books have made it onto the Amazon Bestseller list.
Send a query letter, synopsis, and completed manuscript by email to evernightsubmissions@gmail.com. You should hear back within 12 weeks. If accepted, you'll earn 45% gross royalties from sales off the Evernight website and other distributors.
Learn more here.

Siren Bookstrand
This romance publisher is another looking only for happily-ever-after endings. Stories must be at least 20,000 words, and print-on-demand distribution is available only if the story is over 35,000 words and sells at least 500 copies in digital form.
You should hear back from the editors in 2-3 weeks. Authors will earn 40% of list price for eBooks sold at BookStrand.com, 50% of publisher's royalties received from distributors, and 6% of cover price for print books.
This publisher has very specific submission and content requirements for manuscripts, so be sure to read through their guidelines before submitting here.

Blushing Books
Publishing eBooks, print books, and audio books, this publisher claims to be the oldest web-based romance publisher in the industry. Right now, they're especially interested in stories featuring contemporary adventures with a "domestic discipline" relationship underlying the action, time travel, romantic age-play, and historical romances.
Submit your manuscript in their online form and expect to hear back within 2-4 weeks. If accepted, publication time is quick—most stories are published within 2-3 months. Authors are payed 50% royalty rates and they pay an advance on all titles they accept.
Blushing Books also has very specific requirements for the manuscripts they will accept, which you can check out here.

Content Writer & Poetry Reader
at
NY Literary Magazine
Erika is a senior at Auburn University pursuing a BA in English (Public and Professional Writing), with minors in Linguistics and Creative Writing.
Reading and writing are her passions, and she's recently been hired to work as a writing consultant at Auburn's Miller Writing Center to assist students in all stages of the writing process with all forms of writing. She hopes to pursue an MFA after graduation.

Latest posts by Erika Roberts (see all)