If you're an emerging author, winning a distinguished book award can dramatically increase the sales of your book and might even land you a publishing deal with a major publisher.
Many book award winners have become bestselling authors thanks to winning a prestigious award.
Having a notable award on your book will land you on various lists of award-winning authors, giving you more exposure in the industry and impressing both agents, publishers, and potential buyers of your book.
With so many book contests and awards in the publishing industry, it can be hard to tell which ones are legit and important. Below we have included a list of the most prestigious literary awards in the world which every writer should know of and aspire to win.
The Miguel de Cervantes Prize is presented by Spain's Ministry of Culture to honor the lifetime achievement of a prominent writer in the Spanish language. Founded in 1976, it is considered the most prestigious prize in Spanish language literature. Candidates are nominated annually by the Association of Spanish Language Academies and can be authors from any Spanish-speaking nation with no constraints on the genre of work. Last year's winner was Eduardo Mendoza of Spain, author of several novels, short stories, and essays.
Read more about it here.
Nobel Prize in Literature
The Nobel Prize in Literature has been awarded by the Swedish Academy since 1901 with the aim of awarding outstanding contributions in literature of authors from any country but whose contributions have been "the most outstand work in an ideal direction" (Alfred Nobel). 2016's winner was Bob Dylan, awarded for "having created new poetic expressions within the great American song tradition."
Read more about it here.
Established in 1936 by the American Booksellers Association, the National Book Awards were abandoned during World War II and re-established in the 1950s by three book industry organizations. The awards are reserved for U.S. authors whose books are published in the U.S. and are nominated by book publishers. There are four different National Book Awards that authors are eligible to win: fiction, nonfiction, poetry, and young people's literature. They also present lifetime achievement awards each year, including the Medal for Distinguished Contribution and the Literarian Award for Outstanding Service.
Read more about it here.
The Pulitzer Prize was established in 1917 by Hungarian-born Joseph Pulitzer and is awarded by Columbia University for achievements in newspaper, magazine/online journalism, literature, and musical composition. Prizes are reserved for U.S. candidates and awarded annually in 21 categories, 20 of which receive $15,000 and the last a gold medal. Some of last year's winners include Kathryn Schulz (Feature Writing Prize), Jessica Rinaldi (Feature Photography Prize), and Ozone Journal/Peter Balakian (Poetry Prize).
Read more about it here.
Man Booker Prize for Fiction
More simply known as the Booker Prize, the Man Booker Prize for Fiction is an annual prize for the best original novel written in the English language and published in the UK. Formally known as a prize for citizens of the Commonwealth states, Ireland, and South Africa, the prize is now open internationally to any English-language novel. 2016's winner was Paul Beatty, a U.S. author best known for his satirical novel The Sellout, which also won awards for National Book Critics Circle Award and the International Dublin Literary Award.
Read more about the prize here.
American Academy of Arts and Letters Gold Medals
With gold medal awards in six categories including belles lettres, criticism and painting; biography and music; fiction and sculpture; history and architecture; poetry and music; and drama and graphic art, the American Academy of Arts and Letters Gold Medals are awarded annually to anyone with "distinguished achievement" that is nominated by members of the Academy's roster. Prizes range between $5,000 and $100,000, but members of the Academy are not eligible to win cash prizes. The latest winners include Paul Beatty for literature, Thomas Lanigan-Schmidt for music, and John Ronan for architecture.  
Read more about the award here.
Awarded since 1937 by the Association for Library Service to Children, the Randolph Caldecott Medal annually recognizes the preceding year's most distinguished American picture book for children. It is considered one of the most prestigious awards for children's literature in the United States.  2017's winner was Javaka Steptoe for Radiant Child: The Story of Young Artist Jean-Michel Basquiat.
Check out more about the Caldecott Medal here.
Named after Frederic Bancroft and presented annually by Columbia University, the Bancroft Prize awards writers of books on either diplomacy or the history of the Americas. It is considered to be one the most prestigious awards in the field of American history writing and comes with a $10,000 cash prize, and often winners are supported by the National Endowment for the Humanities and the Pulitzer Prize for History. 2016's winners were Sarah Bilder for Madison's Hand: Revising the Constitutional Convention, Andrew Lipman for The Saltwater Frontier: Indians and the Contest for the American Coast, and Deborah A. Rosen for Border Law: The First Seminole War and American Nationhood.
Read more about the award here.
Awarded since 1987, the Bram Stoker award is presented annually by the Horror Writers Association (HWA) for dark fantasy and horror writers of "superior achievement." Winners are selected by ballot of active HWA winners. The award contains 12 categories including Novel, First Novel, Young Adult Novel, Graphic Novel, Long Fiction, Short Fiction, Fiction Collection, Screenplay, Anthology, Non-Fiction, Poetry Collection, and Lifetime Achievement. 2015's winners include Paul Tremblay, Nicole Crushing, and John Dixon.
Check out more here.
The Edgar Allan Poe Awards, more popularly known as the Edgars, are awards presented annually by the Mystery Writers of America in several categories including mystery fiction, non-fiction, television, film, and theater. All works submitted by nominees or their sponsors must have been published or produced the year before. 2017's winners include Noah Hawley's Before the Fall, Flynn Berry's Under the Harrow, and Monica Hesse's Girl in the Blue Coat.    
See more about the Edgars here.
Presented yearly by the Poetry Society of America, the Robert Frost Medal awards poets with distinguished service to American poetry. Winners receive a cash prize of $5,000 and host the Frost Medal Lecture, a highlight of the annual awards ceremony. Past winners include Susan Howe (2017), Grace Schulman (2016), Kamau Brathwaite (2015), and Gerald Stern (2014).
Check out more at the Poetry Society of America's website.
Presented by the Association for Library Service to Children, the John Newbery Medal is awarded to the author of the most distinguished contribution to American literature for children. Along with the Caldecott Medal, it is one of the most prestigious awards for children's literature in the United States. 2017's winner was Kelly Barnhill for her book The Girl Who Drank the Moon.
Check out more about the Newbery Medal here.  
Published by Pushcart Press, the Pushcart Prize honors the best American poetry, short fiction, essays, and other literary works. The prize has been named among the most influential projects in the history of American publishing by Publishers Weekly. Candidates are nominated by small magazine and small book press editors from all over the world. Since 1976, over 2,000 writers and 600 presses have been honored.
See more about the prize here.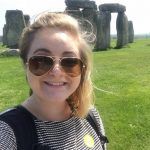 Editorial Assistant
at
NY Literary Magazine
Selina is a senior studying Public and Professional Writing and Management at Auburn University. She is set to graduate in December 2017.
Selina enjoys reading international literature and exploring community literacy, both real and virtual. She is an avid blogger and promotes the expression of social commentary.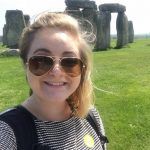 Latest posts by Selina R. Dukes (see all)