Transatlantic, a New York Times bestseller, seems to be an impossible feat as it endeavors to encompass generations of stories, succeeding in about 300 pages. The award-winning author Colum McCann shocks his audience once again with a novel that breaks the distance of time and of oceans, weaving together a fiction and nonfiction tale that follows three unforgettable crossings of the Atlantic Ocean.
He begins in 1845 with Fredrick Douglass's trip to Ireland on behalf of his fellow slaves, speaking for their rights; this is then linked to the first awe-inspiring flight across the same ocean nearly 65 years later, this time as a plane carrying a series of letters, one of which will twist together the plot of the story in classic McCann fashion.
The novel truly takes hold with the introduction of Lily Duggan, a slave that is inspired by Fredrick Douglass and his teachings. McCann follows four generations of Lily's descendants, painting a picture of what it means to struggle for identity and self-worth over two centuries, all while ultimately paralleling stories of the past.
McCann crafts a novel that makes the distinctions between past and present vague, obscuring the lines between progress and the constant search of progress. He writes of separate worlds across oceans—namely, Ireland and America– in ways that force his audience to understand their connections to each other, their inseparability from the past, and their ultimate sameness, all while pushing against a backdrop of war, isolation, and emancipation.
A beautifully written piece, Transatlantic, is yet another ornate novel centering around interlocking human stories by Colum McCann.
You can purchase Transatlantic here.
About the Author: Colum McCann
Colum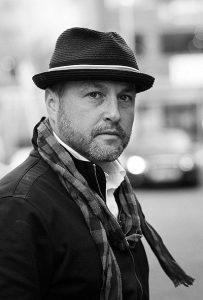 McCann is the author of six novels and three collections of short stories.
He was raised in Ireland and has received many international awards, including the National Book Award, a Chevalier des Arts et Lettres from the French government, an Oscar nomination, and the International Dublin Impac Prize.
Colum currently lives in New York.
Writer & Poetry Reader
at
NY Literary Magazine
Hannah Messinger is studying English Literature with a minor in Art History at Florida State University.
She has always been an avid reader, writing and reading poetry since she was six years old.
She hopes to eventually earn a doctorate degree in literature or writing and will be graduating a year early in order to do so. She is the Managing Editor of FSU Her Campus, a member of Omicron Delta Kappa, and a member of Delta Zeta.
Latest posts by Hannah Messinger (see all)