Katie Stillwell isn't having the best luck in Nadine Nettmann's first novel, Decanting a Murder. First she fails her certification exam to be a Sommelier, and then her friend Tessa becomes the prime suspect for the murder of her boss, a winery owner named Mark Plueger.
Drawing on her own background and expertise, Nettmann encourages readers to join the rarefied world of Napa Valley vineyards as the level-headed and pragmatic Katie conducts her own investigation to exonerate Tessa. She uses her deductive wine skills and knowledge of law enforcement to do so alongside the lead detective on the case. As the investigation goes on, Katie's amateur sleuthing attracts trouble and nearly gets her killed on several occasions.
Katie's character is well-developed and akin to Nancy Drew. Though she lacks discretion, she's perfect when compared to Tessa. Tessa is a train-wreck. There's evidence that indicts her for murdering her boss and while that would torment any normal person, she withholds important information and doesn't have a great track record on defending herself. Her negligence makes it impossible to empathize with her.
The lengths Katie takes to clear Tessa's name show how strong their friendship is, even when it can seem implausible at times. She's the daughter of a respected detective and the love interest of the lead detective on the case, but these coincidences don't justify the leverage she's given when snooping around. Above all, due to a past event from their adolescence that landed Tessa in hot water, Katie feels obligated to strong-arm her way into an investigation that neglects proper police procedure.
Besides those minor flaws, this book was well-conceived and well-written. Nettmann not only has a love for wine, but she truly knows about it. Moreover, the wine pairing suggestions at the start of each chapter was a delectable and appreciated touch.
If you love wine and cozy mystery novels, this is the book for you. Buy it here.
About the Author: Nadine Nettmann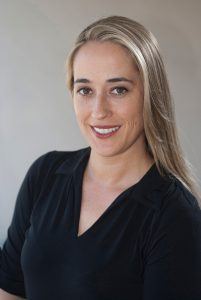 Nadine Nettmann is a Certified Sommelier who has visited numerous wine regions around the world including Chile, South Africa, Spain, Germany, and France. Her first novel, Decanting a Mystery (2016) was nominated for an Anthony Award for Best First Novel. Uncorking a Lie (2017) is the second book in her sommelier mystery series, continuing Katie Stillwell's wine-centered investigations.
She is a member of Mystery Writers of America, Sisters in Crime, and International Thriller Writers.

Writer
at
NY Literary Magazine
Alyssa is set to graduate from Fairfield University in 2019 with a major in English and a minor in Digital Journalism.
Currently, she's the Marketing Director and Web Editor for her University's student-run literary magazine, 'The Inkwell.' She's also a contributing writer for the magazine and has numerous poems published in their issues.

Latest posts by Alyssa Vigorito (see all)