"What comes out of my mouth is driven by anger: at my righteous mother who refuses to look out the window and see there is no bright dawn on the horizon; at my black-hearted country that inspired her, forged her into steel, and deceived her."
Elena Gorokhova's first memoir A Mountain of Crumbs provides readers with a fascinating look at what it was like to grow up in Soviet Russia during the 1960s. Her mother, a doctor, raises Elena and her sister, Marina, in a traditional, monochromatic Russian household. Gorokhova provides insight into the complexity of the government and the fear its citizens face under economic and social oppression. From an early age, this way of life leaves Elena aching for more. Her curiosity to discover life outside of the Iron Curtain leads her to learn English and to later work at the House of Friendship and Peace, an organization meant to smooth over relations between Russians and other countries, including the United States. Here is where she meets Robert, an abroad student, with whom she devises a plan to marry and follow to the United States to escape Soviet Russia.
But on one condition: their marriage remains open and they are both free to see other people. Suddenly, twenty-four year old Elena must decide if her dreams of leaving Russia will come true, and if leaving all of her family is worth it.
Meanwhile, Gorokhova details the trials and tribulations of living with a controlling mother. She often compares the way the government controls its citizens to the same way that her mother controls her; but yet is also hard to leave.
"I want to leave this country, which it dawns on me, is so much like my mother. They are almost the same age, my mother and my motherland. They are both in love with order, both overbearing and protective…They're like the inside of a bus at rush hour in July: you can't breathe, you can't move, and you can't squeeze your way to the door to get out."
A Mountain of Crumbs will make all readers question their hopes and dreams, and whether or not they are worth the chase.
Buy the book here.
About the Author: Elena Gorokhova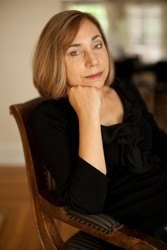 Elena Gorokhova was born in Leningrad, Russia, now St. Petersburg. After attending Leningrad English School and Leningrad University's English department, Elena married an American and moved to the United States where she received a doctorate in Language Education and teaches at various universities. She now lives in New Jersey and has written two memoirs, A Mountain of Crumbs and Russian Tattoo. Her works have appeared in various publications, including The New York Times and The Daily Telegraph.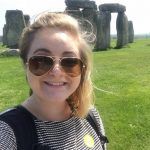 Editorial Assistant
at
NY Literary Magazine
Selina is a senior studying Public and Professional Writing and Management at Auburn University. She is set to graduate in December 2017.
Selina enjoys reading international literature and exploring community literacy, both real and virtual. She is an avid blogger and promotes the expression of social commentary.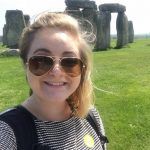 Latest posts by Selina R. Dukes (see all)