In this interview, award-winning, self-published Romance author Diamond Drake talks about the challenges of getting published, dealing with criticism, rejections, and negative reviews, and writing your best.
Tell us about Yourself and Your Work…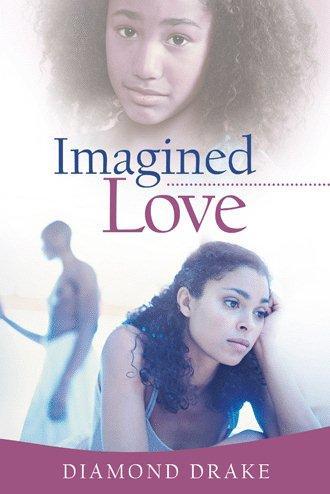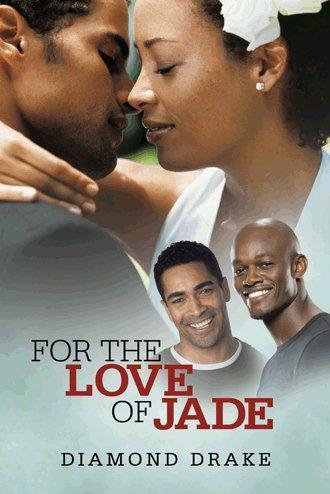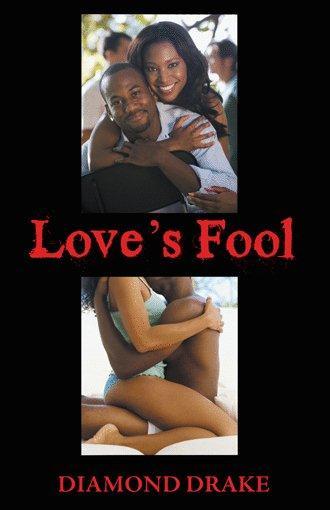 My name is Diamond Drake and ever since I was a little girl I dreamed of seeing my name and picture on the back of a book! It certainly has been a journey getting from handwritten manuscript to published books.
To be honest, the most discouraging part of the publishing process, for me, was the misleading rejection letters or phone calls. They always started off being so positive and encouraging only to end with, "…but we can't market you" or "I don't know what we'd do with you."
And as silly as it sounds, I think I could've handled being told that they hated my book rather than all the things they loved about it but didn't want to take a chance on it.
The mistake I made, however, was not taking heed to the things they said I could improve upon with my writing. Since they weren't willing to publish my work, I wasn't going to give them a say in how I wrote.
Needless to say, that was one of the most stubborn and dumbest attitudes I could have had and it only hindered me in the long run. I had to learn the hard way from brutal editors and humbling reviews. I'm grateful for both now but I cried a lot of tears after having my "babies" ripped apart.
My first self-published book, Imagined Love, was inspired by a lot of my own experiences. It was very therapeutic and freeing and I'm glad that readers were able to relate and connect to the characters and their circumstances.
Honestly, I'm most proud of the time I got to spend talking with readers, and sometimes even crying with them over the similarities of my story to theirs. That's awesome!
For the Love of Jade is the sequel to Imagined Love and the book which won the International Book Award! I can't even begin to express my excitement over that. It was wonderful and I hope to have that experience over and over again.
Love's Fool is a complete departure from the first two. I had fun writing for professional, single women with a LOT of drama. Each character has a major secret that gets revealed at a birthday party…one more shocking than the other!
I enjoy writing very much. I often feel it's a safe place for me to let my thoughts and emotions run free. My hope is to be able to get back to it consistently. Unfortunately, rheumatoid arthritis has wreaked havoc in my body and made writing more of a chore than the joy and relief it's always been for me. I need that outlet, though, so I'm working hard to get back to it.
Read Diamond's books on Amazon here.
Interview with Author Diamond Drake
Q: What inspires you to write?
I get inspiration from any and everywhere! Some of my most exciting story lines have come from listening to conversations in the airport, people watching in the mall, or listening to the radio.
Most of the inspiration comes from my life experiences and those of my family's and friends. It's amazing how hearing a sentence from the conversations of strangers can produce a story line or help me fill in something that was missing. It's amazing and very exciting!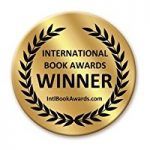 Q: How did you become involved with the subject of your book Imagined Love?
Relationships are very important in my life and even though they bring a lot of joy, they can also bring a lot of drama, heartbreak, and disappointment. Most people have experienced some form of relationship so I believe that's a theme that will never go out of style.
Q: What were your goals and intentions in this book, and how well do you feel you achieved them?
My biggest goal was to be able to touch the readers. I wanted them to experience a range of emotions and connect with the characters and what they were going through. I was most encouraged to hear that readers laughed out loud or cried all night or that they thought about the characters long after they'd finished reading the books. That absolutely made me feel as though I achieved my goals.
Q: What was the hardest part of writing Imagined Love?
Because I'm such an emotional writer, I always have to put myself in the place of the characters. I have to feel what they feel and sometimes that puts me in a state of heartbreak and upset that's difficult to turn off just because I'm done writing for the day. There have been plenty of times that my husband has come home to find me crying hysterically over something that happened in my book! I definitely think it's worth it but it can be quite difficult during the writing process.
Q: What did you enjoy most about writing this book?
I enjoy the freedom that I have to make my characters as outrageous or maddening as I want. They can say and do things that I NEVER would (or things I want to) and it's totally okay. I enjoy the excitement and sleepless nights that come when I'm fully engaged and submerged in my characters' world. It's so much fun!
Q: At what age did you start writing stories or books?
I wrote my first story in second grade for a creative writing assignment. My teacher chose MINE to read for an assembly and I was hooked! I ran all the way home from school to call my granny to announce that I was going to grow up and have my name and picture on the back of books! It still saddens me that she didn't live to see that I actually did it.
Q: What kept you going..?
What has kept me going is the feeling I get from transforming my hundreds of pages of notes and ideas into an actual book and hearing the thoughts and feelings of readers. That's the BEST!
Q: How has your environment, family & upbringing influenced your writing?
My environment, upbringing, and relationships absolutely influence my writing. Sometimes when things happen to me, my first instinct is to grab my notebook to write it down. An entire story line forms before I've taken the time to respond to what's actually happening in MY life!
Q: Are you a full-time or part-time writer?
I've always been a part-time writer because I'm a stay-at-home wife and mother and my family's needs took precedence. However, as my kids have crossed over into adulthood, I'm hoping to become full-time.
Q: How many books have you written so far?
I've written seven books but only three of them have been officially published.
Q: What genres do you write in?
My publisher placed me in the romance department but I don't feel that accurately describes my books. They have romantic elements to them but they don't fit what most readers think when they hear romance.
Q: What makes your writing special?
I think the fact that my books deal with real-life issues, some which are deep and painful but still have an entertainment value that makes the readers laugh and gives them a happy ending is what makes my writing special. I also think that including people from all walks of life is another element that adds a little something special to the story lines.
Q: What do you consider to be your best accomplishment?
Being able to "have it all" is what I consider to be my best accomplishment. I married the love of my life, raised our children (including the ones with fur and four legs), AND I got to realize my dream of becoming an author. I think that's wonderful!
Q: What are your current projects?
I'm currently working to finish the sequel to Love's Fool and introducing a whole new group of characters in Love's Choice.
Q: Do you ever suffer a writers-block? If so, how do you overcome it?
I tend to suffer writer's block or just a lack of creativity when I have a deadline placed upon me. That seems to close my mind for some reason BUT I have to push through it in order to meet that deadline. Often times I'll do exercises that I learned in creative writing class. My favorite one is to sit still, close my eyes, and focus on everything I can hear. I don't know what it is about that but it helps me to spark that creative flow and get back to work.
Q: What's your process of writing a story?
I write out of order. I always start with the ending and I work my way to the beginning…but not necessarily in order. I write according to my interest and my mood. It can be a bit of a mess, but that's my process and I don't do well when I try to force myself to write any other way.
Q: Do you have any unique or quirky writing habits?
For some reason, I write better with Coraline or Tangled playing in the background! I have NO clue what that's about but it relaxes me for some reason.
Q: Where do you sell your books?
My books are sold in a few different places but the most popular sites are Amazon and Barnes and Noble.
Q: Do You Have and Agent/Publisher or Do You Self-Publish?
Q: Tell us about your self-publishing experience…
In the beginning, I thought I wouldn't be a "real" writer if I didn't have an agent and traditional publisher. However, it's been my experience that many publishers expect you to do just as much promotion and sales as you have to do when you self-publish but yet the publisher still has creative control. I completely disagreed with the direction an editor said they would recommend for my book and I knew I couldn't live with that. It was no longer the story I wanted to tell so self-publishing became my best option.
Q: Have you won any book awards or writing contests?
I won the International Book Award as well as an Indie Excellence honorable mention.
Q: What are you really good at and love doing asides from writing?
I LOVE planning parties and weddings!
Q: What do you like to do when you're not writing?
I really enjoy reading and spending time with my family and friends.
Q: What are your favorite books? What authors do you admire?
Nicholas Sparks, Terry McMillan, and Mary Higgins-Clark are a few of my favorite authors.
Thank you, Diamond Drake, for taking part in our interview.

Social Media Manager & Content Writer
at
NY Literary Magazine
Alicia graduated from Auburn University, with a degree in English Technical and Professional Communication. She is an avid blogger and enjoys writing as well as outdoor photography. Alicia has a non-fiction piece published in The Auburn Circle.

Latest posts by Alicia Jackson (see all)