On Sunday, July 23rd, 4 noteworthy authors of childrens stories and middle-grade fiction will be reading and signing their books at the Books of Wonder bookstore in New York City.
Two of these authors also offer writing workshops and manuscript critiques.
This event is free to attend and takes places from 1 to 3 PM.
The 4 featured writers are celebrating the release of their new books, all published by Harper.
About the Authors:
Melissa Walker is a well-known author, having written for many publications including Redbook, Glamour, New York, Teen Vogue, Family Circle and more. She worked as ELLEgirl Features Editor and Seventeen Prom Editor.
Melissa's book Violet on the Runway was selected on NPR's All Things Considered as a book for teens who don't like to read.
Linda Oatman High is an author, journalist, and playwright.
In 2013, Corey was chosen as one of Publisher Weekly's Flying Starts. Her books have been Junior Library Guild Selections, Indie Next Selections, and BCCB Blue Ribbon Selections.
Corey also teaches YA Novel Writing with Mediabistro and adapted her debut novel, OCD LOVE STORY into a high school play, which had its first run in Fall 2015.
About the Event: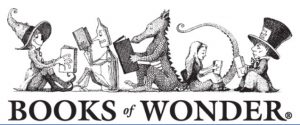 Author Corey Ann Haydu will be signing her new novel The Someday Suitcase, a story of magic, science, and friendship in the wake of illness.
Celebrating the release of her novel 11 Before 12, which follows a pair of friends as they try to check off bucket list items before their 12th birthday, Lisa Greenwald will also be in attendance.
A heartwarming animal story entitled One Amazing Elephant about a girl and her elephant will also be signed at the event by author Linda Oatman High.
Finally, Melissa Walker will be signing her new book about a middle school friendship, Let's Pretend We Never Met.

While this event is focused on these 4 authors' new books, these authors have all written other successful books as well, from picture books to young adult novels.
With well more than a dozen books between them, these authors have books to offer for young readers of a variety of ages and preferences.
Attending this event is a great way to learn more about these talented authors and their books.
If you're an aspiring writer, this event also has a lot to offer you.
All four of the authors are eager to speak to readers and writers.
Linda Oatman High offers writing workshops, and Corey Ann Haydu offers manuscript critique.
Attending this event is a good way to interact and learn from the experiences of successful writers in the field. If you've written a children's book, it's a good idea to befriend other children's authors. Some authors they will review your book if you review theirs.
The Books of Wonder bookstore is a popular venue for author events. 
The release of these 4 books is enough of a draw on its own, but on top of that, Books of Wonder is the inspiration for the children's bookstore in the movie You've Got Mail. Come early to the event to peruse the shelves of the store that actress Meg Ryan worked preparing for her role in the movie, and stay to celebrate these 4 great authors and their new books.
Address:
Books of Wonder
18 West 18th St.
New York, NY 10011

Poetry Reader & Content Writer
at
NY Literary Magazine
Emma is a student at Kenyon College majoring in Psychology and English with an emphasis in creative writing.

Latest posts by Emma McGorray (see all)