Toni Morrison is known for her lyrical prose and her artistic command, making her one of the most prominent names in literature within the last fifty years. Born Chloe Anthony Wofford on February 18, 1931, Morrison had a childhood filled with African American folklore, rituals, and music. Her parents, Ramah and George Wofford, were once southerners who migrated to the North, bringing with them the gift of storytelling that Morrison would later latch on to.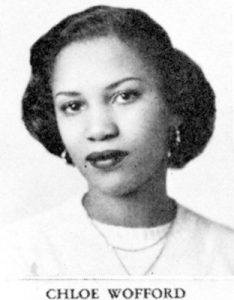 In high school she began reading works by renowned authors, such as Jane Austen and Leo Tolstoy. The impression these authors, among others, left on Morrison led her to study English in college. She attended the historically black Howard University from 1949 to 1953, and it was there that she changed her name to Toni after her peers expressed problems with pronouncing the name Chloe. While at Howard she was a member of the Howard University Players, a theater company that presented plays about the lives of African American people. Soon thereafter, she received her master's degree in English from Cornell University with her master's thesis, Virginia Woolf's and William Faulkner's Treatment of the Alienated.
After receiving her master's degree she began teaching English, first at Texas Southern University for two years, and then at Howard for seven years. In 1964, she began working as an editor for the textbook division of Random House, L.W. Singer until transferring to Random House in NYC two years later. Not only did she become the first black woman senior editor in the fiction department, but she also solidified her vital role in bringing black literature into the mainstream.
She has published numerous novels, the first being The Bluest Eye (1970), which she wrote while raising two children alone by getting up every morning at 4 am to write. Her other published novels of fiction are Sula (1974), Song of Solomon (1977), Tar Baby (1981), Beloved (1987), Jazz (1991),  Paradise (1997), Love (2003), A Mercy (2008), Home (2012), and God Help the Child (2015).
All novels are rooted in the history and culture of African Americans in the sense that her writing pushes key socio-political issues from the past into the spotlight so they can no longer be ignored. More so, she has supplemented a critique of American history with bottomless psychological insight, using setting and characters that through love and hate, beauty and ugliness, try to understand the truth about the world they're living in.
Many of her novels take place in the past; Beloved in the 19th century, Jazz in 1920s Harlem, and A Mercy in the 17th century, giving clarity to racial history that has been erased, distorted, and reconstructed. It began with The Bluest Eye, set in Morrison's hometown of Lorain, Ohio. The novel began as a short story about a young black girl who longed to have blue eyes in order to fit into a different image of beauty, but developed into a full-fledged novel in which a poor black girl is completely invisible in the world—even in her black community.
While The Bluest Eye didn't sell well at first, her third novel, Song of Solomon, brought her national acclaim. It won a National Book Critics Circle Award in 1977 and an American Academy of Arts and Letters Award, and was chosen as the second novel by an African American to be a Book-of-the-Month selection.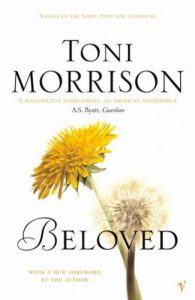 Beloved is considered Morrison's masterpiece. It was inspired by the true story of an enslaved African American woman who escaped slavery but was still being pursued by slave hunters. In the novel, her home is haunted by the ghost of her baby who died nameless. In 1993, Morrison won the Nobel Prize for Literature, with Beloved cited as outstanding work. The Nobel jury said her novels were "characterized by visionary force and poetic import," and give "life to an essential aspect of American reality."
For her contribution to the nation, Morrison received the Presidential Medal of Freedom in 2012. The White House called her one of America's "most celebrated novelists."

Writer
at
NY Literary Magazine
Alyssa is set to graduate from Fairfield University in 2019 with a major in English and a minor in Digital Journalism.
Currently, she's the Marketing Director and Web Editor for her University's student-run literary magazine, 'The Inkwell.' She's also a contributing writer for the magazine and has numerous poems published in their issues.

Latest posts by Alyssa Vigorito (see all)