Have you heard of Claudia Rankine? Claudia Rankine is not only an Award-Winning, Bestselling Author but also considered one of the greatest modern writers.
Claudia Rankine was born in Jamaica in 1963, spending parts of her childhood in Kingston as well as New York. She studied English at Williams College prior to receiving an MFA from Columbia University. Claudia currently lives in California, where she serves as the Aerol Arnold Chair of English at the University of Southern California.
Rankine has written and published five collections of poetry, including Don't Let Me Be Lonely: An American Lyrics (2004), which is an experimental multi-genre project in which she compiles poetry, essays, and images.
Also among her list of publications are two plays, and numerous video collaborations. She is also the editor of several anthologies, one of which is The Racial Imaginary: Writers on Race in the Life of the Mind (2015).
The success that Rankine has achieved is rooted in her commitment to telling and making truth through her work.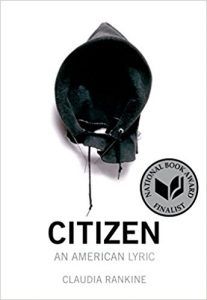 The groundbreaking creativity that Rankine integrates into her work is explicitly demonstrated by, Citizen: An American Lyric (2014), her most well-known publication to date.
A painful yet honest reconfiguration and representation of the African-American experience, the book tells of racial micro-aggressions that impact one's assumptions and expectations of citizenship.
Micro-aggressions is a term coined by Harvard professor and psychiatrist Chester Pierce in 1970, in an effort to describe unconscious insults of any marginalized group that take the form of casual degradations.
Rankine uses an ambiguous yet targeted second-person narrator to portray these incidents that have happened to her personally as well as friends, blurring the line between the individual and the community and juxtaposing them with a sense of urgency.
Citizen, in addition to forcing readers to think about race—an often uncomfortable topic of discussion for White America—inescapably debates the status of the contemporary moment in our "post-race" society. Citizen holds the distinction of being the only poetry book that has been simultaneously awarded as a New York Times bestseller in the non-fiction category.
You can read Citizen here.
Rankine has also earned the PEN Open Book Award, the PEN Literary Award, the NAACP Award, and the National Book Critics Circle Award for Poetry, for the collection.
 Make no mistake; Rankine was already a highly decorated writer before Citizen made its way onto the bookshelf and into collegiate classrooms across the country.
She has previously received fellowships from the Academy of American Poets, the National Endowment for the Arts, and the Lannan Foundation.
We are looking forward to what is in store for her next project!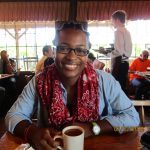 Editorial Assistant & Poetry Reader
at
NY Literary Magazine
Sierra is looking forward to her senior year at Haverford College in Pennsylvania, where she is working towards earning a B.A. in English with a minor in Education and Psychology. She was born and raised in Queens, New York where she resides with her family. Sierra has always loved to write and dreams to be an author. She hopes to possibly travel abroad or complete an MFA program, as well as consider a career in law after graduation.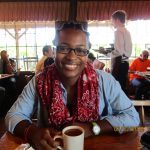 Latest posts by Sierra Berkel (see all)