Writers have the ability to exert a global impact—words are permanent, and as such, very quickly become sources of education, inspiration, and contemplation.
Here's a list of 11 writers who have ascertained a place in history as impactful on the field of American literature in both the past and the present as well as every period in between. Let's get to it!
 Richard Wright (1908-1960)
Black Boy, Native Son
Wright has exerted an unparalleled influence on American literature, which he believed was an instrument for social progress. Born on a Mississippi plantation east of Natchez, Wright's experience growing up in the South was described as bitter and fearful. All of his grandparents were slaves, and ironically, his illiterate grandmother threatened to beat him if he read books. His upbringing, which he writes about in memoir, Black Boy (1945), also framed the conditions of his breakthrough novel, Native Son (1940). The plot exposes oppression with an emotional power, as it tells the story of African-American teenager, Bigger Thomas, who kills a white woman in a desperate situation. Wright serves as a model and mentor for African-American writers who followed in his footsteps, including but not limited to those such as James Baldwin, Chester Himes, and Gwendolyn Brooks. The Library of America issued a two-volume set of his major works in 1991. Although he lived a short life, he started early, writing his first short story at 15 years old.
James Baldwin (1924-1987)
Go Tell it on a Mountain, Notes of a Native Son, The Fire Next Time
Many Americans have at least seen I Am Not Your Negro—an Academy Award-nominated documentary that offers a snapshot of Baldwin's observations of modern race relations— or considered doing so. The film, which offers Baldwin's voice after his death three decades ago, is part of Baldwin's influence; that his work is political and compelling and above all, timeless. Baldwin is honest about the pain and struggle of African-Americans affected by race, sex, and class, particularly in Go Tell it on a Mountain, in which he assumes a very personal point of view of his own relationship to family and the church. Baldwin was born in Harlem, New York, enduring obstacles, before ultimately claiming a beautiful literary style that travels through his fiction, nonfiction, and poetry.
E.B. White (1899-1985)
Charlotte's Web, Stuart Little
White, officially named Elwyn Brooks, was born in Mount Vernon, New York. He graduated from Cornell University, and subsequently joined the The New Yorker magazine where he worked as a writer and contributing editor for the majority of his career. White wrote over seventeen books of prose and poetry and received numerous awards such as the 1971 National Medal for Literature and the Laura Ingalls Wilder Medal. White's influence, however, is rooted in his success, as the author of beloved children's classics—Charlotte's Web, published in 1952, is the most notable. The inspiration for the novel came when White observed a spider spinning an egg sac in his barn, and thus White spun a literary masterpiece depicting the friendship between a spider named Charlotte and Wilbur the pig. White's work continues to demonstrate the significance of the imagination to all children who are compelled to turn the pages of his stories.
C.S. Lewis (1898-1963)
The Chronicles of Narnia
Every child has heard, at least to some extent, of these four characters: Peter, Susan, Edmund, and Lucy. Lewis intertwines these four siblings within the story of a magical land in his series of seven fantasy novels, originally published in London between 1950 and 1956.
Whether or not the reader picks up or identifies with the meticulously negotiated Biblical allusions, The Chronicles of Narnia have sold over 100 million copies in almost 50 languages, and have been adapted into various films.
Born in Belfast, Ireland, Lewis was a prolific author of fiction and nonfiction, and wrote dozens of books over the course of his career, using different genres to communicate truth which he found important. His influence continues to grow after his death.
Mark Twain (1835-1910)
The Adventures of Tom Sawyer, Adventures of Huckleberry Finn
Samuel L. Clemens, born in Florida, Missouri, is the classic author that American has come to know and love. His influence resides in his exceptional capacity to tell stories with wit and buoyancy—stories that depict a childhood of poverty and loneliness, which he experienced and consequently adapted to his fiction.
Twain's narrative style is distinguished by its humor, irreverence, and satire.
Roald Dahl (1916-1990)
James and the Giant Peach, Charlie and the Chocolate Factory
Dahl was born to Norwegian parents in Llandaff, South Wales. His dream as a young adult was to travel the world to places like Africa or China. His career as a children's writer was jumpstarted by his own children, whom he told nightly bedtime stories to that served as a source of knowledge and inspiration.
Dahl published James and the Giant Peach in 1961 and Charlie and the Chocolate Factory in 1964; both books were adapted into popular movies.
By the end of his career, he had produced nineteen children's books and nine short story collections. Dahl's influence is reflected in his idiosyncratic language use as well as absurdities of plot and crude humor.
Amiri Baraka (1934-2014)
Preface to a Twenty Volume Suicide Note, "Somebody Blew up America"
In addition to being a writer, Baraka was also a teacher and activist. Many of his publications can be characterized as controversial, militant, and political—he was one of the most prominent figures in the Black Arts Movement. Born as Everett LeRoi Jones, Baraka was born in Newark, New Jersey.
He specialized in writing poetry, drama, fiction, and essays, through which he addressed oppression as well as sentiments such as anger and hate; his stance on civil rights issues implicated his influence on the twentieth century.
Not only for the African-American community but also society as a whole, Baraka's first published collections of poems in 1961, Preface to a Twenty Volume Suicide Note, intersected different elements of culture. His support of literature has continued into the contemporary moment.
James Joyce (1882-1941)
Ulysses
Joyce writes about the ordinary, about the obscene, about the consciousness.
He is one of the most influential writers of the twentieth century. Although college students may identify his landmark work Ulysses, which parallel episodes of Homer's Odyssey in the movements of Leopold Bloom through a single day, as dense and convoluted, Joyce masterfully details Dublin and its character by implementing a multitude of literary techniques.
He was born in the city in which he sets his most famous novel, celebrated at home and abroad in the United States.
Although reception of Joyce's literature is controversial, many agree on the brilliance exuding Ulysses' 1922 publication—he has published other major works as well.
Maya Angelou (1928-2014)
I Know Why the Caged Bird Sings
Angelou was born Marguerite Johnson in St. Louis, Missouri. Her work, her most famous, I Know Why the Caged Bird Sings (1969), demonstrate her capacity to disclose evocative moments without hesitation. Race, sexual abuse, and violence are common themes in her autobiographies, which intersect with truth and memory.
Masterfully crafted both in language and time, black beauty radiates from Angelou's publications, of which also include children's books and poetry collections.
Interesting enough, she was invited by President Bill Clinton to write and read the first inaugural poem in the early 1990s.
Unknown to many whom may contemplate her legacy, is that Angelou served as the first black female streetcar driver in San Francisco.
Harper Lee (1926-2016)
To Kill a Mockingbird
Lee published To Kill a Mockingbird in 1960, winner of a Pulitzer Prize, and has been relatively quiet ever since. She died after releasing a prequel in 2015 titled, Go Set a Watchman. Many have speculated if and why Le, who received a Presidential Medal of Freedom for her contribution to literature, was burdened by her early success. Dealing with race and class in the South, Lee tells her story through the perspective of two young children, loosely based off her childhood in Monroeville, Alabama. The impact of the novel, which topped 40 million worldwide sales and was later adapted to film, became a fan favorite as a result of the ability of readers to relate to the circumstances that its characters navigated. The reputation of To Kill a Mockingbird will undoubtedly grow as time passes.
Toni Morrison (1931-)
Beloved, The Bluest Eye, Song of Solomon
Morrison was born in Lorain, Ohio. From a working class family, she received a good education and read a lot as a child. Although most famous as a writer, she has taught at several universities and worked as a publishing house editor.
Morrison's narrative technique is responsible for her influence—the stories in her novels convey not only visibility and comprehension, but also empathy, for characters. These characters think about and look upon Blackness differently, producing an essential voice that differentiates between the aspects of American reality.
Beloved, published in 1987, is considered to be her greatest masterpiece, demonstrated by the various awards that it has accumulated.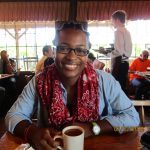 Editorial Assistant & Poetry Reader
at
NY Literary Magazine
Sierra is looking forward to her senior year at Haverford College in Pennsylvania, where she is working towards earning a B.A. in English with a minor in Education and Psychology. She was born and raised in Queens, New York where she resides with her family. Sierra has always loved to write and dreams to be an author. She hopes to possibly travel abroad or complete an MFA program, as well as consider a career in law after graduation.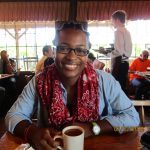 Latest posts by Sierra Berkel (see all)