"If you want to make it, all you have to do is try."
These words apply not only to physical inventions but to life in general. The Boy Who Harnessed the Wind is an exalting tale of a William Kamkwamba who fought to overcome the many obstacles that faced him in his rural African community in the heart of Malawi. He and Bryan Mealer tell the tale of Kamkwamba's imaginative childhood turned dark by famine and how he was determined to create a solution that he could make from nothing.
Saddened by the images of his village suffering from starvation and watching his own family waste away, Kamkwamba researched science textbooks in his local library to find solutions for their problems. Though they called him a madman, Kamkwamba determinately dug through scrapyards and eventually found what he needed to successfully create a windmill that he posed in his backyard—a windmill that provided electricity where it was otherwise unavailable. This invention opened doors to him that he couldn't imagine, leading him to speak at a TEDGlobal conference and eventually back to school. As he spread the word, donations poured in and allowed his entire village access to non-government run electricity.
More than a classic bildungsroman, this story draws parallels between life in America and life in Africa and closely examines what it is truly like to live life in poverty and under the thumb of the government. William Kamkwamba proves it is never too late to be a student, an inventor, and a survivor.
Despite the thick technical jargon, this story will inspire all generations of readers.
Buy the book here.
About the Author: William Kamkwamba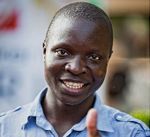 William Kamkwamba was born in Malawi in 1987. Due to his family's poor economic conditions and a famine that struck Malawi in 2001-2002, William was forced to drop out of school. Instead of giving up, Kamkwamba used textbooks from his local library to learn how to build a wind turbine and assembled it in his backyard. After speaking at a TEDGlobal conference and attending both the African Bible College Christian Academy and African Leadership Academy, he graduated from Dartmouth College in Hanover, New Hampshire.
Kamkwamba has participated in several conferences meant to inspire inventors and innovators of all ages and was named one of TIME magazine's "30 People Under 30 Changing the World". His memoir The Boy Who Harnessed the Wind has been named the commonbook at several universities, including Auburn University, the University of Florida, and the University of Michigan College of Engineering.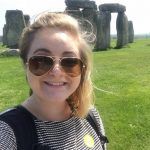 Editorial Assistant
at
NY Literary Magazine
Selina is a senior studying Public and Professional Writing and Management at Auburn University. She is set to graduate in December 2017.
Selina enjoys reading international literature and exploring community literacy, both real and virtual. She is an avid blogger and promotes the expression of social commentary.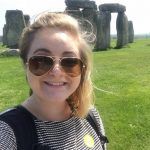 Latest posts by Selina R. Dukes (see all)