"Memory believes before knowing remembers. Believes longer than recollects, longer than knowing even wonders."
Can literary works that address struggles of race, identity, and terror, provide a lens that is comparable to the current reality of readers?
The modernist novel, Light in August, answers an affirmative yes. One of William Faulkner's major fictional works published in 1932, Light in August tells the stories of multiple characters set in a post Civil War and Reconstruction era. Faulkner masterfully crafts temporal and perspectival shifts that intertwine these stories within an unconventional narrative, reminding us why he remains such a highly celebrated writer in American literature. The narrative that Faulkner has composed negotiates the past and the present, and explores the implications that the burden of slavery has produced. At the opening of Light in August, a pregnant young woman named Lena Grove travels in hopes of finding the father of her child and an unrealistic fairytale ending. Instead, she finds the Southern town of Jefferson, Mississippi, the primary setting of the novel, and settles in naïve anticipation of uncontested bliss.
It is in Jefferson where the omniscient narrator introduces important characters such as Joe Christmas and Byron Bunch, workers at the local mill, Reverend Hightower, a conflicting minister, and Joanna Burden, the last surviving member of an abolitionist family—they attempt to move forward while simultaneously navigating the influence of history.
More than midway through the novel, the murder of Burden and the encapsulation of her house into flames, serve as the climatic point of the plot. The terror inflicted on a woman, both well known and White, forces Christmas, the protagonist and more than likely agent of the destruction, to flee town. Christmas, who is labeled as foreign due to his lack of ancestry and community members' constant perception of his body as colored and thus other, runs from the town and as a result, himself.
By the end of the novel, the reader learns more about Jefferson and community as well as Christmas and isolation, including notions of consciousness, acceptance, and belonging. The final pages return to a traveling Grove and her now newborn infant, reinstituting the movement of characters and the narrative as a whole.
Light in August is a must read, particularly for those who are ready and willing to connect this compelling novel to questions of what it means to be different, to be invalidated, and to be fearful, in a racial and terrorized contemporary moment.
Buy the book here.
About the Author: William Faulkner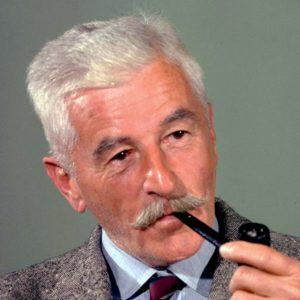 William Faulkner was an American writer and Nobel Prize laureate. The eldest of four sons, he hailed from Oxford, Mississippi.  His experience growing up in the South as part of a White middle-class family largely influenced the novels and short stories that he wrote and published, most popularly during the 1920s and 1930s.  Faulkner died in 1962.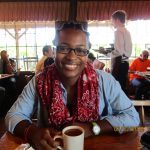 Editorial Assistant & Poetry Reader
at
NY Literary Magazine
Sierra is looking forward to her senior year at Haverford College in Pennsylvania, where she is working towards earning a B.A. in English with a minor in Education and Psychology. She was born and raised in Queens, New York where she resides with her family. Sierra has always loved to write and dreams to be an author. She hopes to possibly travel abroad or complete an MFA program, as well as consider a career in law after graduation.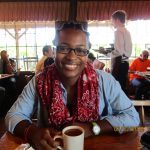 Latest posts by Sierra Berkel (see all)