No matter what type it is, flights can be tedious and tiring, and a good book can help the time pass quickly. Below is a list of some books we think are perfect travel companions and are sure to entertain, even on the worst of trips!
Angels & Demons by Dan Brown
Dan Brown is, in the best way, the king of airport reading. His captivating stories strike with travelers as his characters race through countries we dream of visiting. Angels and Demons is the first in the Robert Langdon series, and the adventures the famed Harvard symbologist finds himself on will pull readers in. It's hard not to get caught up into the story, making readers feel as though they are chasing down the Illuminati in Rome, and not stuck in a 17-inch seat.
Buy the book here.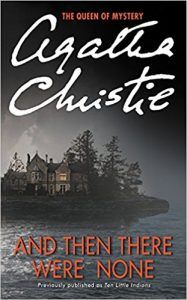 And Then There Were None by Agatha Christie
It's a set up many people will easily recognize. A group of people is brought together for various reasons, no one is fully trustworthy, and then one by one, the visitors are killed off. Christie's novel exemplifies exactly why mystery novels make the perfect in-flight reading. Once you start reading, you are going to race through the book and hope that your flight is long enough for you to finish!
Buy the book here.
The Girl on the Train by Paula Hawkins
Rachel takes the same train every day, and every day she sees the same couple, until one day it's not the same and Rachel sets off something bigger than she can handle. As the story of the couple and Rachel unravels, readers will find themselves flying through the book to connect all the pieces. By the time you're done with the novel, it'll have you wondering about the people sitting next you.
Buy the book here.
The Idiot by Elif Batuman
As the daughter of Turkish immigrants, Selin is always thinking about language and words. As she starts her first year of college in 1995, she meets Svetlana, her Serbian classmate, and beings to talk to Ivan, an older Hungarian math student, via email. As the school year wraps up, Ivan is in Budapest, Svetlana in Paris, and Selin heads to Hungary to teach English, and in the process, must learn to come to grips with her life and who she is and will be. The nostalgic feel of the story screams summer, and searching for oneself is will resonate with voyagers making this book excellent in-flight entertainment.
Read our review here.
Buy the book here.
Sofia Khan is Not Obliged by Ayisha Malik
Sofia Khan's new project is writing a book about being Muslim and dating, much to her dismay. Recently single, Sofia rolls up her sleeves and gets down to it, exploring her life to find stories to write in her book. Ayisha Malik tackles issues of race, love, and religion, with unbelievable humor and relatability. Sofia Khan is the kind of girl whose crazy life will make you laugh even if your flight has been delayed, and her journey will keep you entertained for the entire time.
Buy the book here.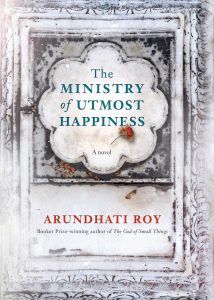 The Ministry of Utmost Happiness by Arundhati Roy
Years after her much-celebrated debut novel, Arundhati Roy has brought to fans everywhere her newest novel. The Ministry of Utmost Happiness intertwines stories of various people, reaching across geographical and temporal boundaries. Her narrative weaves in the search of love and of meaning and creates a beautiful tale of people as people. Roy's writing will capture readers, allowing them to experience the journeys of her characters as you are traveling on your own.
Buy the book here.
Around the World in Eighty Days by Jules Verne
Flights can be the perfect opportunity to catch up on a classic you might have missed in high school, and no classic is better suited for the adventures of travel than Around the World in Eighty Days. Jules Verne writes of Phileas Fogg, a British gentleman whose social consists of the Reform Club. Here, he makes a bet with other members that he can travel the world in 80 days, and so on October 2nd, Fogg departs with his new valet, Jean Passepartout in hopes to win the bet. The story follows their adventures across the world, and if the sense of adventure isn't enough, readers might walk away thankful that we can fly now.
Buy the book here.
Imagine Wanting Only This by Kristen Radtke
Imagine Wanting Only This is a personal story of Radtke's traveling. As a graphic novel, Radtke is able to illustrate her story in a deeply personal and effecting way. At her uncle's funeral, Radtke saw an abandoned mining town, and it triggered her fascination with ruined places. She traveled across abandoned cities, deserted islands, and across the world. This graphic memoir will bring to life places that will inspire any traveler, and as you sit with this book open on your tray table, Radtke will help you transport to different places, all in the search for a deeper meaning to life.
Buy the book here.
Hunger by Roxane Gay
Something about being in confined spaces can lead to letting your mind wander to think about big topics, and memoirs are excellent ways of considering them. Roxane Gay's latest book, Hunger, tackles the issues food and body image. Exposing herself and letting readers in on personal tribulations Gay has felt throughout her life, her book is a truly eye-opening piece. Gay touches on occupying space, which is something people don't often think about, and Gay's writing will have you being more cognizant of the world you are in, especially in a location where space is a commodity.
Here's a list of other memoirs to consider.
Buy the book here.
Blink by Malcolm Gladwell
Malcolm Gladwell's books are always eye-opening and always intriguing. In Blink he delves into split second decision making, instant reactions, and instinct. These books have the capability to distract from any long flight, by engrossing readers in psychological topics. Besides being taking your mind off of your flight, it's the perfect opportunity to learn something new and depart feeling a little smarter and more in tune to the world around you.
Buy the book here.

Content Writer
at
NY Literary Magazine
Anahita is a rising senior at Emerson College, where she is majoring in Journalism and minoring in Political Science.
She is an avid reader, and never leaves for a trip without her kindle and a couple of books. She currently writes for her school's entertainment magazine and Flawless Mag.

Latest posts by Anahita Padmanabhan (see all)