After twenty years of trying to become published the traditional way, USA Today Bestselling author Kathryn Le Veque took her English Medieval Romances Indie. Meet one of the top Indie authors in the world and find out why NYC rejection was the best thing that ever happened to her.
Kathryn Le Veque is a USA TODAY Bestselling author, a charter Amazon All-Star author, and a #1 bestselling, award-winning, multi-published author in Medieval Historical Romance and Contemporary Romance. A multiple USA Today Bestseller, she has been featured in the New York Times and on USA Today's HEA blog.
Never take 'no' for an answer… if Kathryn had, then she wouldn't have become one of the world's top Indie authors. Kathryn's motto – never give up!
Notable achievements:
* 76 published novels
* 33 Series
* Over 1m copies sold
* Consistently ranked in the top 10 of Amazon's bestselling historical romance authors since February 2014
* Kindle World's first Historical Romance world (Fan Fiction site)
On October 29, 2015, Amazon launched Kathryn's Kindle Worlds Fan Fiction site World of De Wolfe Pack. As Kindle World's FIRST Historical Romance fan fiction world, Kathryn Le Veque's World of De Wolfe Pack will contain all of the great storytelling that readers have come to expect.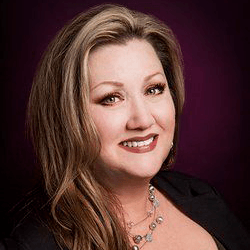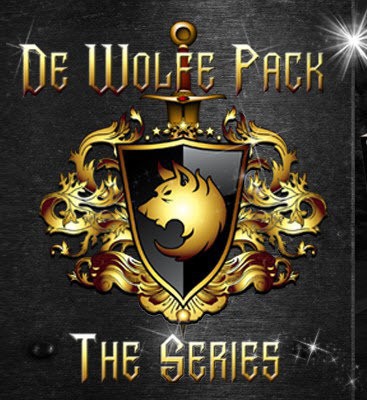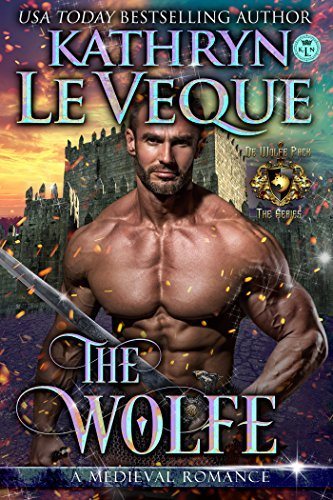 What's the appeal of Kathryn's novels? Detail. Character-driven. Tons of exciting adventure. Lots of passion. Kathryn writes for both women AND men – an unusual crossover for a romance author – and Kathryn has many male readers who enjoy her stories because of the male perspective, the action, and the adventure.
Kathryn also owns and operates her own small press publishing company, Dragonblade Publishing, which is proud to publish NYT and USA Today bestselling authors.
What is your book Warwolfe about?
1066 A.D. – Discover the origins of the original de Wolfe pack, led by the man known as Warwolfe. Before the Duke of Normandy conquered England, a legend arose. A man so fierce, so brave, and so noble, that the mere whisper of his name could strike both fear and admiration into the hearts of all men.
That name is Warwolfe.
Gaetan de Wolfe is this man. A legend from a family of legends, the greatest de Wolfe warrior arises as William the Conqueror sets foot in England to claim what he believes is his birthright.
Gaetan brings with him nine of the fiercest knights the realm has ever seen, plowing their way into the English countryside, forging their legacies at the Battle of Hastings.
But when one of Gaetan's men is kidnapped by the rogue brother of the Earl of Mercia, Gaetan refuses to let his man go.
His loyalty to his men is above all.
A rescue mission of epic proportions begins.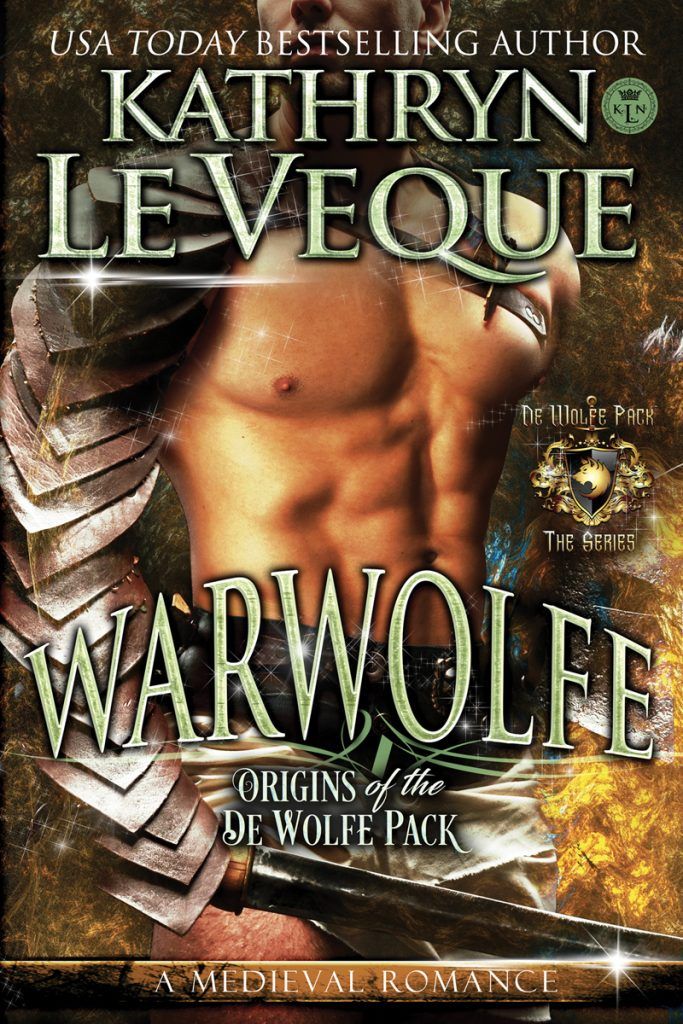 Warwolfe is a USA Today Bestselling book ranked #110 on the USA Today Bestseller list 6/11/17!
Guiding the original de Wolfe Pack on this task into deadly enemy territory is a lady warrior known as Ghislaine of Mercia. The sister of the man who kidnapped Gaetan's knight, her loyalties are torn. Wary of the big Norman knight with the fierce manner, her attraction to Gaetan is nonetheless undeniable. There is a spark between them that refuses to die.
Together, Gaetan and Ghislaine embark on a dangerous adventure where myths are revealed, loyalties are tested, and where a growing passion between them becomes all-consuming.
Live the legend.
Interview with Kathryn Le Veque
Q: What inspired you to write Warwolfe?
This is a book my readers have been begging me to write for years – the origins of my most popular series, the de Wolfe Pack. As an author with all but 12 of my books set in Medieval England, I wanted to tackle the subject of the Battle of Hastings in this book (because along with the de Wolfe hero in this book, there are also the origins of 9 other great houses of mine), so when I finally worked this book into my schedule, I had to take a good deal of time to research the Battle of Hastings. Imagine my surprise when I couldn't find a lot of material on the subject (not a lot of Medieval documentation on it), so that gave me the idea for the opening of my novel – 'creating' an eyewitness account of the battle. It was great fun!
Q: How did your readers receive Warwolfe?
My goals are always to make my readers happy, but more than that, I have to make myself happy. I always say to new writers, "write what you would want to read", and that was exactly what I did with this book. I adored it and so did my readers. It hit the USA Today bestselling list, so that was the benchmark of achieving my goal – that, and the 120 five-star reviews it had in the first few weeks!
Q: What did you enjoy most about writing this book?
Creating the opening battle scene – the eyewitness account of the Battle of Hastings. Since there wasn't a lot of documentation on the subject, that meant I wasn't really limited. My imagination went into overdrive!
Q: What was the hardest part of writing this book?
I had ten heroes in this book, essentially – with one 'lead' hero. So the most difficult part was making sure each knight's character was developed without dragging down the storyline.
Q: What's the strangest thing you have ever had to research online or do for your book?
Ha! This is a good one – researching female ailments in Medieval times. The best one I came across? The theory of the Wandering Womb. Some Medieval physics believed that the womb wasn't stationary in a woman – that it 'wandered' all over the body. Better still – there was a belief that a woman on her period was 'poison' and some texts advocate sending a woman who is on her period out into a field, naked, to kill any vermin that might be killing the crops… uh, right…
Q: Give us an interesting fun fact about a character in your book.
This is very cool – a major secondary character is named Antillius Shericus. He and his tribe are descended from a lost Roman legion. They've essentially kept themselves isolated so when our heroes come upon them, it's very interesting to see how 'Roman' culture has evolved over the centuries in this isolated tribe.
Q: As a child, what did you want to do when you grew up?
Be a dentist or maybe a journalist. Ended up a business major working in construction and medical management…
Q: At what age did you start writing stories or books?
I was thirteen when I wrote my first story, and I never stopped. Literally, never stopped.
Q: What was your first writing experience like?
It was called Journey to the Stars and it was a Sci-Fi teenaged soap opera written in long hand, parts of which still exist. What a hoot!!
Q: What was the biggest obstacle you've had to overcome?
Single parenthood. Working two jobs took away from writing, which could only be a hobby while my children were growing up. There were days when I had $5 in my wallet and four days until payday. We didn't live in poverty, but we lived paycheck to paycheck. I wrote longhand in spiral notebooks up until the mid-2000's when I saved my money and bought a second-hand laptop. I still have it. Those were days I will never forget because they just made me work harder to achieve my dreams.
Q: What kept you going..?
The belief that I knew my books were good. I just knew it even though publishers and agents told me otherwise. I'm not one to surrender, and it's a good thing I didn't.
Q: How has your environment, family, and upbringing influenced your writing?
I come from a family of poets, my grandfather wrote beautiful poetry, a talent my son inherited. My father liked to piddle around writing, and my mother was a history major and a teacher. So, I grew up around a love of history and literature.
Q: Are you a full-time or part-time writer?
Q: How many books have you written so far?
Over 100, although out of those, only 76 have been published. Most of the others were books that I'd written over the years that, due to a fried hard-drive on an HP 386 computer I lost. Still makes me cringe to think of what I've lost.
Other books are written long-hand on spiral notebooks and need some forensic editing to bring them up to par. I also have outlines for over 200 more novels, all of them still waiting to be written. As I said, I've been doing this a long time!
You can find all of Kathryn's books on her Amazon page. 
Q: What genres do you write in?
Medieval English Historical Romance, Time-Travel Romance, Contemporary Romance, Romantic Suspense.
Q: What inspires you to write?
Anything and everything. My mind is like a sponge!
Q: What makes your writing special?
It's gritty, real, and descriptive. I write with the five senses, I want my readers to see, feel, touch, taste, and smell what I'm writing.
Q: What are your current projects?
There are several… too many to list. But I am currently writing Shield of Kronos, my September release.
Q: What's your process of writing a story?
Research, research, research. Then I follow my outline.
"Kathryn Le Veque is a force of nature. Her stories are epic, with timeless themes and heroes to die for." –Tanya Anne Crosby, New York Times Bestselling Author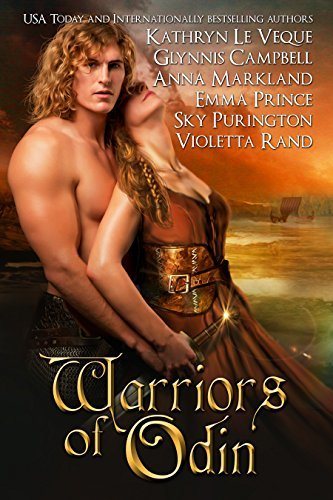 Q: Do you ever suffer a writers-block? If so, how do you overcome it?
I don't get it anymore because I plot my stories out from beginning to end. That's the best thing any author can do.
I think you'll find that it's the 'pansters' out there who get the writer's block. I rarely run into a plotster who gets a block.
Q: What's your favorite environment for creativity and productivity?
I have a beautiful, wood-paneled office that looks like an English pub. I play meditation music, close the door, light a candle, and off I go.
Q: What is your work schedule like when you're writing?
Usually, I'm up early to do business-related items, including my publishing company. I don't really start writing in earnest until the afternoon and evening. I keep a strict daily word count schedule that I adhere to, and I plot out my book writing at least a year in advance so I know what I have to do and when I have to do it. Treat writing like a business, because it is!
Q: Do you have any unique or quirky writing habits?
Candles, meditation music, a flat keyboard, a quiet house… I've got this down to a science! lol
Q: Where do you sell your books?
Amazon, B & N, iBooks, and Kobo.
Q: Do You Have and Agent/Publisher or Do You Self-Publish?
Q: Tell us about your self-publishing experience…
Pros: You have all of the control. Pricing, content, cover, etc. You keep the money.
Cons: Little to no access to bookstores (paperbacks).
Q: Have you been featured in any magazines?
In D'Tale Magazine, Uncaged Book Reviews Magazine. My novel Nighthawk was on the April 2017 issue of Publisher's Weekly.
Q: Have you won any book awards or writing contests?
Yes, several. Most recently, The Raven Award for Favorite Medieval Romance and Best Cover, 2017
Q: How do you promote and market your books?
This is a question with many answers. I give workshops on this very thing. In a nutshell – paid ads are the best return on investment (ROI). Cross promoting with other authors in your genre is also excellent. Facebook ads and Bookbub ads are also a good investment.
Q: What is your advice to Indie Authors?
My best advice, practice your writing. LEARN to write. Learn and understand the English language. Understand the genre you're writing in. Understand your readers. Take workshops and courses about writing. Don't just 'jump' in and wing it. Understand what you're doing before you take that leap.
Read Goal, Motivation, Conflict by Debra Dixon for more information on crafting stories.
Work hard, understand your craft, and it will pay off in the long run!
Q: What are you really good at and love doing asides from writing?
I love gardening and interior decorating. I love to cook, too!
Q: What do you like to do when you're not writing?
Sleep. LOL. That's all I have time for!
Q: What are your favorite books? What authors do you admire?
The Martian Chronicles by Ray Bradbury is my favorite book. Such beautiful writing. I also adore Virginia Henley The Falcon and The Flower and Clive Cussler's older books. I love adventure novels!
Q: If you were deserted on an island, which three people would you want to have with you and why?
Oh, boy… hard to choose. I would say William de Wolfe (from The Wolfe) would be one, and maybe Christopher de Lohr (Rise of the Defender) and Gaston de Russe (The Dark One: Dark Knight) as the others. These are my oldest characters so they're very close to my heart – I think I'd really love to meet them.
Q: What would you do if you weren't a writer?
Q: What are your big dreams and goals?
I've already met some of them! My biggest dream was to become a writer and I am, but I do have more goals, taking my publishing company 'big' is one of them. Never, ever stop having goals!
Q: What do you love best about an author's lifestyle and being an author?
The ability to write what I love to read, what readers love to read. I absolutely adore my readers. I've always said that if I can touch one reader, then I've done my job. I think I've done my job so far!
Thank you, Kathryn Le Veque, for taking part in our interview!

Social Media Manager & Content Writer
at
NY Literary Magazine
Alicia graduated from Auburn University, with a degree in English Technical and Professional Communication. She is an avid blogger and enjoys writing as well as outdoor photography. Alicia has a non-fiction piece published in The Auburn Circle.

Latest posts by Alicia Jackson (see all)